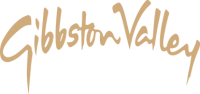 Gibbston Valley
Gibbston Valley Cheesery & Deli
The cheese offering at Gibbston Valley is part of a 360 degree experience, stemming from our new Cheesery & Deli, where our cheeses are cut to order.
We run a full daily schedule of tours and tastings that explore the incredible intricacies of wine and cheese pairing. In doing so, we illustrate how our land is indispensable to our products, and what our craft does to bring the best out of land and place.
Our cheese is expertly paired with wines from across our property. Gibbston Valley Wine & Cheese tastings and tours are investigatory and educational. They offer you the opportunity to explore and discuss combinations.
Gibbston Valley Cheese Tours run 7 days a week from 10am - 5pm.
Contact Us
Physical Address
1820 State Highway 6
Gibbston
Queenstown, 9371
Monday:

10:00 am - 5:00 pm

Tuesday:

10:00 am - 5:00 pm

Wednesday:

10:00 am - 5:00 pm

Thursday:

10:00 am - 5:00 pm

Friday:

10:00 am - 5:00 pm

Saturday:

10:00 am - 5:00 pm

Sunday:

10:00 am - 5:00 pm



Months of Operation:

Open year round