Glacier Southern Lakes Helicopters
Middle Earth Helicopter Flights
Flying like Gwaihir around the Southern Alps on your own Middle-earth adventure is a very special experience, & one that comes highly recommended as a climax to any tour of Middle-earth New Zealand.
At Glacier Southern Lakes Helicopters, pilot Alfie Speight provided most of the aerial filming for both The Lord of the Rings & The Hobbit trilogies. Experts in our field, we now know this part of Middle-earth intimately, & our experienced pilots can transport you to the many film locations around Queenstown & the Southern Alps.
We offer two flight options which combine the best of Queenstown & Middle-earth. To venture further afield & experience even more of the environment that forms the backdrop to Peter Jacksons movies & brings Tolkiens visions into reality, ask us about designing your own Middle-earth private charter.
By flying with us you will also receive precious behind-the-scenes insights from our expert pilots who were members of Peter Jacksons production crew.
Contact Us
Company: Glacier Southern Lakes Helicopters
Physical Address
35 Lucas Place PO Box 2152
Frankton
Queenstown, 9300
Price: $415
Per adult. Children (ages 0 -12) are 70% of the adult fare.


Courtesy shuttle service available


Open For Business : Yes


Monday : 8:00 AM - 9:00 PM
Tuesday : 8:00 AM - 9:00 PM
Wednesday : 8:00 AM - 9:00 PM
Thursday : 8:00 AM - 9:00 PM
Friday : 8:00 AM - 9:00 PM
Saturday : 8:00 AM - 9:00 PM
Sunday : 8:00 AM - 9:00 PM


Holiday hours : Operating as normal APART from Christmas Day
Months of Operation : Jan - Dec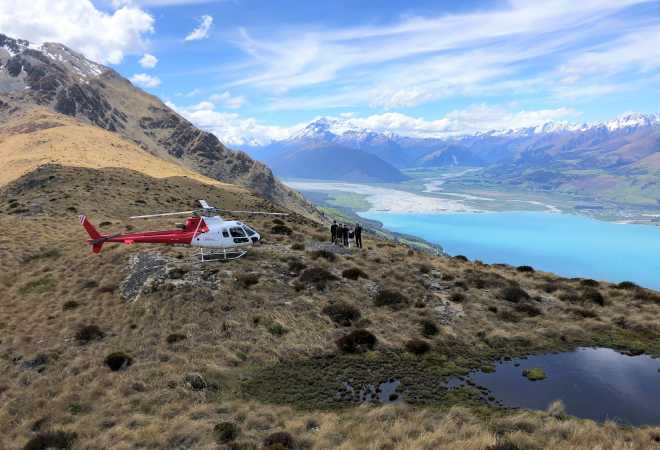 Come and explore the beautiful South Island scenery by helicopter!
Valid until 28 February, 2022