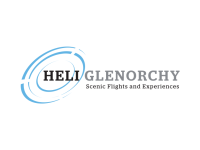 Heli Glenorchy
Mt Earnslaw Glacier
Discover Middle Earth on our flagship flight as we soar over a remote high-country station towards towering Mt Earnslaw. Experience a close-range flyover of the breath-taking "hanging" Earnslaw Glacier before touching down on the Upper Humboldt Mountains for a snow landing and panoramic views of the Dart River and Lake Wakatipu.
If a flyover of Mt Earnslaw isn't enough, for an extra $100 per person, touch down in the spectacular Earnslaw Burn for a 10-minute landing. Enjoy the tranquillity of this iconic location before getting back in the helicopter to continue your adventure across Lake Wakatipu towards the Humboldt Mountains for a second landing in the snow. 
**Please take note that during the winter months the Earnslaw Burn does not have as many fast flowing waterfalls compared to the spring/summer/autumn months. This is still a stunning and magical location even in the winter months however we would like you to be aware of this.
Contact Us
Physical Address
Price:

$510
Adult: $510, Child: $360, Infant: $255. Add Alpine Landing - $120pp. Add Glacier Landing - $225pp


Complimentary return transport from central Queenstown to Glenorchy is available on request.


Monday:

8.30am - 6.00pm

Tuesday:

8.30am - 5.30pm

Wednesday:

8.30am - 5.30pm

Thursday:

8.30am - 5.30pm

Friday:

8.30am - 5.30pm

Saturday:

8.30am - 5:30pm

Sunday:

8.30am - 5.30pm



Holiday hours:

Closed Christmas Day



Months of Operation:

Open year round