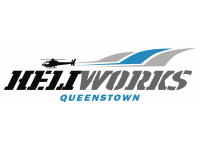 Heliworks Queenstown
Milford Sound Express
Highlights:
Experience the remote Earnslaw Burn
Land on the valley floor beneath an immense wall of waterfalls
See the blue ice of the hanging glacier
Views of the historic Skippers Canyon
This truly is our favourite location and exclusively available as a landing location to Heliworks!
Fly over schist covered slopes with a bird's eye views of Queenstown's historical gold mining sites on the way to this incredible landing site. 
Land on the valley floor and explore, with the blue ice of the Earnslaw Glacier towering above. See the astounding number of waterfalls spilling down the valley walls.

The Earnslaw Burn has been featured on:
**Please take note that during the winter months the Earnslaw Burn does not have as many fast flowing waterfalls compared to the spring/summer/autumn months. This is still a stunning and magical location even in the winter months, however we would like you to be aware of this.
Contact Us
Company:
Heliworks Queenstown
Physical Address
Price:

$1,090
Rates: Adults:$1,090, Children $765, Infants $545.


We offer complimentary transfers from downtown Queenstown.


Monday:

8:30AM - 5:30PM

Tuesday:

8:30AM - 5:30PM

Wednesday:

8:30AM - 5:30PM

Thursday:

8:30AM - 5:30PM

Friday:

8:30AM - 5:30PM

Saturday:

8:30AM - 5:30PM

Sunday:

8:30AM - 5:30PM



Holiday hours:

Closed Christmas Day