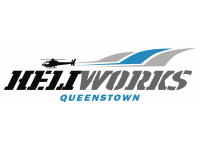 Heliworks Queenstown
Doubtful Sound Discovery
Highlights:
Discover Doubtful Sound – the second longest fiord in New Zealand
Spot native NZ wildlife
View high alpine lakes and cascading waterfalls
Campbell's Kingdom – incredible hidden valley
Alpine landing, overlooking Queenstown
Remote and spectacular, Doubtful Sound is less visited than its more popular counterpart Milford Sound but we think that makes it even more special.
Your scenic helicopter flight will start by taking you across Lake Wakatipu with a bird's eye view of Queenstown before we cross the Mavora Lakes to Lake Te Anau.
World Heritage Fiordland National Park now unfolds in front of you as we soar over Doubtful Sound itself.
Magnificent alpine mountain peaks tower above the pristine waters of this exceptional corner of New Zealand.
Dolphins and seals reside along the shoreline and numerous birds rise above, from wood pigeons and hawks to the indigenous keas and kakas.
Now we circle into the hidden valley of Campbell's Kingdom, with a distinctly prehistoric appearance and complete with lake and waterfall – a really spectacular place!
Return to the Heliworks base over the mountains of southwest Fiordland, with countless alpine lakes, and views of Lake Manapouri – the lake of many islands.
Your final stop before arriving back at base is an alpine landing for a bird's eye view of Queenstown and the Wakatipu basin. An adventure you will never forget!
Contact Us
Company:
Heliworks Queenstown
Physical Address
Price:

$9,570
Rates: Charter flight (up to 6 passengers) Total: $9,570.00.


We offer complimentary transfers from downtown Queenstown.


Monday:

8:30AM - 5:30PM

Tuesday:

8:30AM - 5:30PM

Wednesday:

8:30AM - 5:30PM

Thursday:

8:30AM - 5:30PM

Friday:

8:30AM - 5:30PM

Saturday:

8:30AM - 5:30PM

Sunday:

8:30AM - 5:30PM



Holiday hours:

Closed Christmas Day