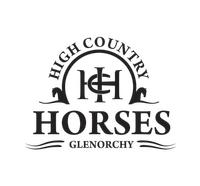 High Country Horses
Rees River Trail, Isendgard, Full Day rides and Multi day
A 2.5 hour Horse Trek, that will take you across a glacial fed river and through valley floor trails that will give chances for trotting and cantering.  You will be surrounded by mountain ranges used in The Lord of the Rings Trilogy.
Contact Us
Company: High Country Horses
Physical Address
243 Priory Road
Glenorchy, 9372
Price: $185
Rees River Trail departs Qtn 8.00am or 1.30pm Rees River Trail - Self-drive 9.00am or 2.30pm


Pick up from THE STATION at either 8.00am or 1.30pm. Transfers included in Rees River Trail ride.




Holiday hours : Closed - Christmas Day. Boxing Day. and Glenorchy Race Day
Group Info: contact us direct by phone for details


Group Reservation Email: info@high-country-horses.co.nz


Group Capacity: 0