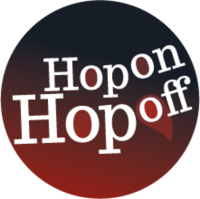 Hop on Hop off Wine Tours Ltd
Hop on Hop off Wine Tours - Half Day
See the sights of Queenstown & Gibbston Valley in an epic tour with the first and original Hop on Hop off bus in Queenstown.. With the freedom to jump on and off this tour at your leisure, you get to experience all there is to see and do in Queenstown. 
Enjoy the divine wines, sensational cuisine, cheeses, craft beers and the many other wonderful activities Queenstown has to offer.
Contact Us
Company: Hop on Hop off Wine Tours Ltd
Physical Address
Queenstown
Price: $59.50
Half Day Tour: Adult $59.50


Transport leaves from 1Mile Car Park 12.55pm The Station 1pm


Open For Business : Yes


Monday : 9 AM - 06:00 PM
Tuesday : 9 AM - 06:00 PM
Wednesday : 9 AM - 06:00 PM
Thursday : 9 AM - 06:00 PM
Friday : 9 AM - 06:00 PM
Saturday : 9 AM - 06:00 PM
Sunday : 9 AM - 06:00 PM


Holiday hours : Closed - Christmas Day, Boxing Day, New Year's Day, 2nd January, Good Friday, Easter Sunday and ANZAC Day
Months of Operation : Open year round
Group Info: We do not take individual bookings of more than 8 customers at a time. It is because only 8 or less people are guaranteed the best possible experience at the cellar doors. (It also prevents customer from jumping on & off due to the buses only having 20 seats).


Group Reservation Email: enquiries@hoponhopoffwinetours.com


Group Capacity: 8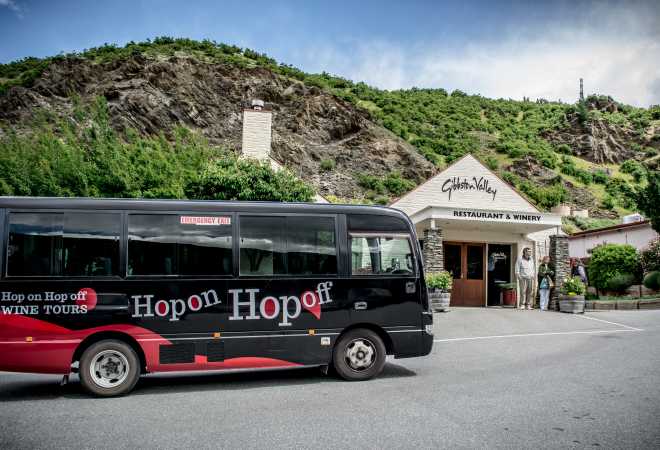 Hop on Hop off Wine Tours are an excellent way to move groups around the Queenstown vineyards, breweries and other attractions. With up to seven circuits a day and to choose from To make it even easier, we're offering groups of 10 or more, $10 OFF per person when they book a Queenstown Hop on Hop off Wine Tour, Monday-Friday, 21 August-15 December 2020. Simply email or give us a call and we'll find something that will work for your group. Subject to all Hop on Hop off booking conditions.
Valid until 15 December, 2020