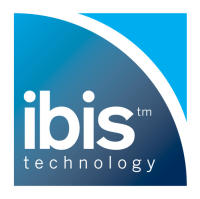 IBIS Technology Ltd
Simplicity
That's what we're all looking for, especially in today's busy tourism industry. IBIS offers you simple solutions designed to make operating your business a breeze.  Our fully-integrated system manages everything from real-time online reservations and point of sale right through to back-end invoice management and market analysis.
IBIS strives to improve your business process and save you time and money. We believe having accurate and reliable information at your fingertips keeps you informed, ensuring you always make the right business decisions.
Flexibility
How do we help so many exceptional customers get the most out of their business every day? IBIS is modular – you start with a core reservation system and add on modules to manage different areas of your business as required. Sound complicated? It's not. You only buy the modules you need, when you need them. Our friendly sales team will help you customize a package that's right for you, it's all part of the service which makes us stand out.
Contact Us
Company:
IBIS Technology Ltd
Physical Address
Remarkables Park Town Centre Hawthorne Drive
Frankton
Queenstown, 9349
Monday:

8:30 AM - 5:30 PM

Tuesday:

8:30 AM - 5:30 PM

Wednesday:

8:30 AM - 5:30 PM

Thursday:

8:30 AM - 5:30 PM

Friday:

8:30 AM - 5:30 PM



Months of Operation:

Jan - Dec