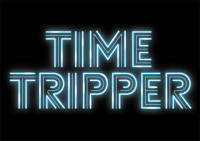 KJet
Time Tripper
Travel back to a time when dinosaurs roamed the earth, learn about how Lake Wakatipu was carved out by a giant glacier and experience the adventure activities you can do in Queenstown, all from the comfort of your seat.
Time Tripper is a state-of-the-art animated show situated under Lake Wakatipu, that tells the Māori Legend of the Lake and the story of the creation of the Wakatipu region, starting 90 million years ago taking the viewer through to present day Queenstown.
The show is approximately 15 minutes long, with 10-15 minutes of underwater viewing available afterwards where you can see the famous slinky eels, diving ducks and trout that live under Lake Wakatipu.
Contact Us
Company: KJet
Physical Address
Level 1, Suite 3, 9-11 Marine Parade
Queenstown, 9300
MinPrice: $5
MaxPrice: $10
Adults $10 Children (aged 3 - 14) $5 Infants (aged 0 - 2) free




Holiday hours: Open Christmas Day from 10am


Months of Operation: Open year round


Group Reservation Email: events@kjet.co.nz


Group Capacity: 30