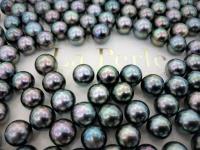 La Perle - NZ Pearl Trading Co
La Perle - Pearl Jewellery
La Perle is a name associated with rare and unique Pearl Jewellery, sourced directly from Pearl farms all over the world.
We specialise in the highest grade of Tahitian Black, South Sea, Akoya, and Golden Pearls. We also have a large variety of Freshwater Pearls in natural shapes and colours.
La Perle has an extensive collection of loose pearls and encourage clients to choose their own Pearl, to be mounted in the setting of their choice.
Our gallery has one of the largest collections of Pearl Jewellery on display in New Zealand.
We look forward to introducing you to our Pearl Jewellery and telling you the inspiration behind every piece
Contact Us
Company:
La Perle - NZ Pearl Trading Co
Physical Address
85 Beach Street
Queenstown, 9300
Monday:

10.30AM - 6.30PM

Tuesday:

10.30AM - 6.30PM

Wednesday:

10.30AM - 6.30PM

Thursday:

10.30AM - 6.30PM

Friday:

10.30AM - 6.30PM

Saturday:

10.30AM - 6.30PM

Sunday:

10.30AM - 6.30PM



Hours:

24 hours, 7 days a week