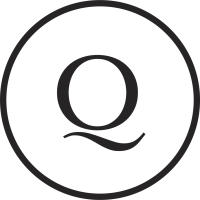 Limousine Services Queenstown
Private Luxury Ski and Mountain Transport
Relax and enjoy safe and reliable private luxury transport to and from the mountains with our friendly driver-guides and luxurious late-model Mercedes Benz vehicles.  One of our experienced local driver-guides will pick you up from your accommodation and take you and your equipment to any ski-field across the Queenstown and Wanaka district. 
Plan your dream ski or snowboard holiday and visit our spectacular ski-fields –  Coronet Peak, The Remarkables, Cardrona, Soho Basin, Snow Farm or Treble Cone.  Choose the option that suits your family or group, and let Limousine Services Queenstown take care of the driving, while you focus on the skiing and having a great time!
Exclusive Alpine Transfer
Enjoy a day on the slopes, starting with a private pick up by one of our knowledgeable driver-guides at your accommodation. Let us take care of you and get you from home to the mountain and back with ease. Arrange set times for your private driver to pick you up from your accommodation, take you to the ski-field of your choice, and return to pick you up at the end of the day.
 Peak of Leisure Package
Wanting more of a unique, go where the mood takes you, mountain experience? Our Peak of Leisure package gives you the flexibility to plan your perfect ski experience. One of our knowledgeable, local drivers will be with you from pick up to drop off.
Private transport from your accommodation to any ski field in the Queenstown or Wanaka area.  Your dedicated driver-guide stays on the mountain and is available throughout the day.  Whether you need a coffee enroute or want to enjoy après ski stops after your day on the slopes, just let your driver know, they have you covered for a maximum of 10 hours per day.
Peak of Leisure Deluxe Package
This is perfect for those traveling with children and nannies. With 12 hours allocated for the day, your private driver can chauffeur members of your group to different locations without you needing to worry about additional extras.
Shoot up the mountain and enjoy a day on the slopes while other members of your party enjoy a more leisurely activity, either way this package allows multiple trips throughout the day to suit your needs.
Luxury Piste Experience
Enjoy all that Queenstown has to offer while we take care of you. Our Luxury Piste Experience is the ultimate, all-inclusive way to explore and enjoy your time in Queenstown. One of our exceptional local driver-guides and your exclusive luxury vehicle will be with you throughout your holiday with us.
This intimate, full spectrum experience is for those who prioritise being able to enjoy maximum flexibility.
Let your knowledgeable driver-guide know what you would like to do, whether it's days on end spent up the mountain skiing the slopes, tasting local wine at one of our incredible wineries, getting the adrenaline pumping at Oxbow or bungy or relaxing at Onsen Hot Pools. We have you covered, we can help fine-tune your itinerary like only locals can.
Your private guide is there to meet and assist you as you arrive at our spectacular airport between the mountains. Once they have loaded your gear and everyone is onboard, they will ensure you are transported safely to your accommodation, and be with you throughout the duration of your visit.
Allow us to take care of you, so you can relax and have a great time!
Contact Us
Company:
Limousine Services Queenstown
Physical Address
165 Glenda Drive
Queenstown, 9300



Months of Operation:

Open year round



Hours:

24 hours, 7 days a week


Group Reservation Email:

info@LSQ.co.nz