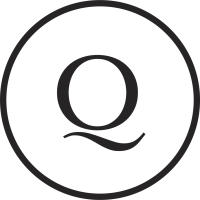 Limousine Services Queenstown
Private Customised Sightseeing Tours
Experience the South Island's stunning environment on a private luxury scenic tour, with your own local private guide.  Limousine Services Queenstown are the specialists in flexible customised private sightseeing tours. 
Contact us for your private sight-seeing tour in the Queenstown-Wanaka area or through New Zealand's incredible South Island, for a personalised experience that will blow you away!
Private sight-seeing day trips or multi-day tours
Bespoke private family and group sight-seeing tours across the South Island.
Customised private sight-seeing day trips in the Queenstown and Wanaka region or to Milford Sound.
Personal multi-day tours across the South Island, with your own dedicated guide. Customise your itinerary to explore the dramatic scenery at Milford Sound, Tekapo, Aoraki Mount Cook, the Catlins or the West Coast.
Customise your tour
Whether you are looking for a day tour, a multi-day tour or have a specific location in mind, Limousine Services Queenstown will work with you to develop your personalised experience.
Customise your private sight-seeing tour through the spectacular South Island.  Make the most of your New Zealand experience and enjoy the freedom of a personalised, flexible, private day or multi-day tour with your own dedicated driver-guide and luxury vehicle. 
We are happy to recommend and help develop a bespoke itinerary to match your interests and time available. Choose from the South Island's fabulous destinations, such as Fiordland, Milford Sound, Te Anau, Manapouri, Glenorchy, Southland, the Catlins, Stewart Island, Tekapo, Aoraki Mt Cook, Fox Glacier, Franz Josef Glacier and the West Coast. 
Allow us to create the perfect, bespoke, private tour experience for you.
Dedicated private guide
Our experienced and friendly driver-guides are passionate about this gorgeous part of the world, and love to share their local knowledge and the South Island's stunning natural environment and hidden treasures.  Experience the spectacular mountains, lakes, rivers, glaciers and fjords and incredible natural variety in this gorgeous part of the world.
Our guides are always flexible and happy to accommodate changes and opportunities to explore the area along the way.
Allow us to take care of you and your group and share our beautiful environment.  Sit back, relax and enjoy your holiday, while we take care of the driving. 
Contact Us
Company:
Limousine Services Queenstown
Physical Address



Hours:

24 hours, 7 days a week