Milford Sound Scenic Flights
Mt Aspiring, Mt Earnslaw & the Glaciers
This is your opportunity to experience some of New Zealand's most stunning scenery, escaping your backyard and exploring ours. With guaranteed window viewing and in the comfort of modern aircraft, we will depart from Queenstown and head into and over the historic Skippers canyon, where the famous gold rush era began then. From here we fly into the heart of Mount Aspiring National Park, part of Te Wahiponamu – South West NZ World Heritage Area, past spectacular Rob Roy Glacier and Mount Aspiring (Tititea) which stands proud at 3030 metres high. Tititea, meaning 'steep peak of glistening white' will truly take your breath away and yet there is still more to come…..  
Contact Us
Company: Milford Sound Scenic Flights
Physical Address
39 Lucas Place, Frankton
Frankton
Queenstown, 9300
MinPrice: $99
MaxPrice: $199
Child pricing available


We provide courtesy transfer to and from Queenstown.


Open For Business : Yes


Monday : 8:00 AM - 5:00 PM
Tuesday : 8:00 AM - 5:00 PM
Wednesday : 8:00 AM - 5:00 PM
Thursday : 8:00 AM - 5:00 PM
Friday : 8:00 AM - 5:00 PM
Saturday : 8:00 AM - 5:00 PM
Sunday : 8:00 AM - 5:00 PM


Holiday hours : Closed 25th December
Months of Operation : Open year round
Group Info: Please contact us direct for charter options.


Group Reservation Email: info@milfordflights.co.nz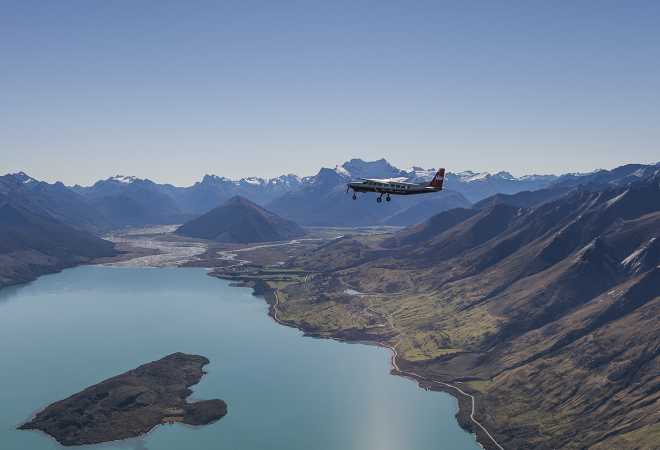 Take on the adventure of our Mt Aspiring, Mt Earnslaw & the Glaciers Scenic Flight! This is your opportunity to experience some of New Zealand's most stunning scenery, escaping your backyard and exploring ours. With guaranteed window viewing and in the comfort of modern aircraft, we will depart from Queenstown and head into and over the historic Skippers canyon, where the famous gold rush era began. From here we fly into the heart of Mount Aspiring National Park, part of Te Wahiponamu – South West NZ World Heritage Area, past spectacular Rob Roy Glacier and Mount Aspiring (Tititea) which stands proud at 3030 metres high. Tititea, meaning 'steep peak of glistening white' will truly take your breath away and yet there is still more to come….. A truly memorable adventure! Was $279 pp now $199 pp
Valid until 31 March, 2021