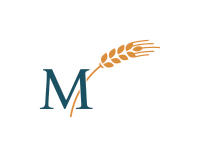 Millbrook Resort
Self-Guided History Tour
Millbrook has a diverse history which has evolved from a wheat and sheep farm to the luxury lifestyle resort that stands today. Come and explore Millbrook's history by completing the self-guided walking tours around the resort. 
We have developed two self-guided history trails for you to either walk or bike. Choose from our 'yellow trail' anticipated to take 20 minutes to walk, or the 'red trail' which will take approximately 90 minutes to walk.
To view the brochure click here.
Contact Us
Company:
Millbrook Resort
Physical Address
1124 Malaghans Road
Queenstown, 9371
Complimentary shuttle service is available. Please call our Concierge team on +64 (0)3 441 7000 to make a booking or email concierge@millbrook.co.nz


Monday:

7:00 AM - 9:00 PM

Tuesday:

7:00 AM - 9:00 PM

Wednesday:

7:00 AM - 9:00 PM

Thursday:

7:00 AM - 9:00 PM

Friday:

7:00 AM - 9:00 PM

Saturday:

7:00 AM - 9:00 PM

Sunday:

7:00 AM - 9:00 PM



Months of Operation:

Open year round


Group Reservation Email:

front.desk@millbrook.co.nz