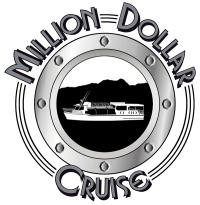 Million Dollar Cruise
Million Dollar Cruise Conference
In addition to our superb daytime sightseeing operations we also offer after hours conference charter services whereby you rent the entire vessel including staff for as long as you desire.
We have an immaculate, dedicated sightseeing vessel offering wonderful viewing with great indoor/outdoor areas and a magnificent licensed bar. Million Dollar 2 is a funky retro style of vessel with her spectacular red and white saloon style interior and comfortably carries 60 passengers. Cost is $500-00 per hour.
Beautiful scenery, a stunning vessel and excellent attentive staff. We are family owned and would be delighted to host you.
Contact Us
Company:
Million Dollar Cruise
Physical Address
Million Dollar Cruise Jetty, Waters Edge
Queenstown, 9300
Price:

$500
$500.00 per hour


Monday:

9:00 AM - 6:00 PM

Tuesday:

9:00 AM - 6:00 PM

Wednesday:

9:00 AM - 6:00 PM

Thursday:

9:00 AM - 6:00 PM

Friday:

9:00 AM - 6:00 PM

Saturday:

9:00 AM - 6:00 PM

Sunday:

9:00 AM - 6:00 PM



Months of Operation:

Jan - Dec


Group Info:

We are perfect for groups of up to 60 guests, with our multiple indoor and outdoor areas and saloon style seating which compliments finger food catering. We can customise our bar menu and arrange catering to suit your specific requirements.



Group Reservation Email:

betty@milliondollarcruise.co.nz



Group Capacity:

60