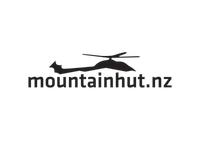 Mountainhut.nz
Heli mountain-biking
Mountainhut.nz offers heli mountain biking. A combination that will get your heart soaring. We take you and your mountain bike to the mountain tops of Glenorchy's high place Whakaari Conservation and Heritage area.
We start the day from Glenorchy airstrip with an exciting helicopter flight lifting you and the bikes up high.
We offer day trips from Black Peak and Mt McIntosh. These are cruisy runs down hill for the capable mountainbiker, mainly on heritage Scheelite tracks made by the hardy miners of old. We can show you the area around Mt Alaska. The old huts, water races and history left from the mining days, amidst snow tussock overlooking grand valley vistas.
You and your group can overnight at our unique mountain hut, high on Mt Larkins then guide you back to the valley floor the next day. Stay a while in the backcountry and enjoy the views and the location. Our hosts will make you feel comfortable and ensure your safety.
Quality Mountain bikes can be hired in Queenstown at Bikeaholic Gorge road and we can arrange transport for you and the bikes from Queenstown to Glenorchy if you should need it.
We cater for groups of up to ten people. Our trips are bespoke and we can arrange and manage the day for your benefit. Unguided options are also available (Conditions apply)
Come and explore the trails with mountainhut.nz heli mountainbiking.
Contact Us
Physical Address
Small Planet, 15-17 Shotover Street
Queenstown, 9300
MinPrice:

$295

MaxPrice:

$1,500
Price subject to conditions.


We can arrange transport for groups if they are hiring bikes from Queenstown.


Monday:

07:30am - 05:30pm

Tuesday:

07:30am - 05:30pm

Wednesday:

07:30am - 05:30pm

Thursday:

07:30am - 05:30pm

Friday:

07:30am - 05:30pm

Saturday:

07:30am - 05:30pm

Sunday:

07:30am - 05:30pm



Months of Operation:

December, November, April, May, January, March, February



Hours:

24 hours, 7 days a week


Group Info:

We take groups of up to ten bikers. One guide per five bikers. Groups can reconnect during rest breaks. Prices will be detailed on application.



Group Reservation Email:

christinekelly@runbox.com



Group Capacity:

10