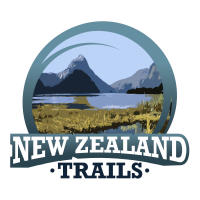 New Zealand Trails
The New Zealand Great Walk Adventure - South
If you want to experience New Zealand's Great Walks at a relaxed pace without the crowds and end each day with a superb restaurant meal and a comfortable hotel bed then this is the trip for you. On The New Zealand Great Walk Adventure, you'll day walk on four of the best New Zealand Great Walks, with your experienced Kiwi guide looking after you every step of the way. Walk at a relaxed pace, reconnect with nature, and rest your head at the end of each day in supremely comfortable accommodations. You'll quickly feel the stresses and strains of everyday life melt away. All you need to do is relax and enjoy the adventure. Explore UNESCO World Heritage areas, gaze up at the towering mountains and waterfalls on a nature cruise of Milford Sound, journey over Foveaux Strait on a scenic plane ride to Stewart Island, spot a Kiwi bird on Ulva Island, and soar over the peaks of Fiordland on the Kepler Track heli-hike. This is five days of the very best of Fiordland, Stewart Island and New Zealand's Great Walks, and while you probably won't want to go home at the end of it, you'll be satisfied knowing that you made the absolute most of every moment!
Contact Us
Company:
New Zealand Trails
Physical Address
7 Arrow Lane
Arrowtown, 9371
Price:

$4,799
Price is in NZD and is all-inclusive of accommodation, food, activities, guide, flights to Stewart Island and Kepler Track heli transfer.


We will pick you up from the airport or a central hotel on the first day of your trip.


Monday:

8:00AM - 5:00PM

Tuesday:

8:00AM - 5:00PM

Wednesday:

8:00AM - 5:00PM

Thursday:

8:00AM - 5:00PM

Friday:

8:00AM - 5:00PM



Months of Operation:

January, February, March, April, October, November, December


Group Info:

We are happy to cater for group bookings and customised trips. Get in touch and let's have a chat!



Group Reservation Email:

jodi@newzealandtrails.com



Group Capacity:

14