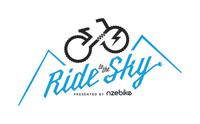 NZ EBike Tours Ltd - Ride to the sky
Guided eBike Tour - Ride to the Lake - Lake & Rivers Scenery Tour
Discover the secret corners of the great trails around Queenstown with the local knowledgeable guide.
Your ride will start in Frankton (The Country Lane village) and runs towards Wakatipu Lake along the Shotover and Kawarau Rivers. After a short visit to the historic bridges you will cruise around Kelvin Heights peninsula and see the sculptures made by local artists. Learn the Central Otago history and hear interesting stories about the Queenstown area from our knowledgeable guide.
Ride to the Lake Guided eBike Tour, with a mixture of flat windy trails and hill climbs, is perfect day activity for any age and level of riding skills.
Stunning lakefront views the whole way.
2-3 hours of eBike heaven.
Fun for the whole family regardless of age or fitness level.
Learn about Lake Wakatipu and listen to Maori legends
The eBikes can do the work so you can sit back, relax and enjoy the scenery – it's seriously mindblowing.
All ages and skill levels are Welcome
Contact Us
Company:
NZ EBike Tours Ltd - Ride to the sky
Physical Address
26 Hansen Road
26 Hansen Road
Frankton
Queenstown, 9300
Free shuttle is available from town


Monday:

9:00AM - 6:00PM

Tuesday:

9:00AM - 6:00PM

Wednesday:

9:00AM - 6:00PM

Thursday:

9:00AM - 6:00PM

Friday:

9:00AM - 6:00PM

Saturday:

9:00AM - 6:00PM

Sunday:

9:00AM - 6:00PM



Months of Operation:

Open year round


Group Reservation Email:

info@ridetothesky.co.nz



Group Capacity:

15