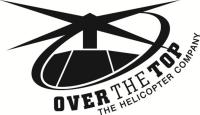 Over The Top - The Helicopter Company
Milford Sound and the Glaciers
Starting in Queenstown, our Milford Sound and the Glaciers excursion takes you on a journey over the rugged tussock high country of Queenstown and high over the Southern Alps where the landscape dramatically changes. U-shaped valleys carved by glaciers millions of years ago are lined with primeval native beech forests. High alpine lakes glisten like jewels as you soar towards Milford Sound.  
Upon reaching Milford Sound, take in the scale and beauty of the enormous sea cliffs and the many waterfalls that pour out from the valleys.  
On the return leg to Queenstown, touch down on a glacier or alpine landing, the helicopter is turned off for you to enjoy the calm silence of this incredible alpine environment.
This is a great trip to do if time is limited and you want to see as much as you can within a few hours. Also see our other Milford and Fiordland trips on offer.
Contact Us
Company:
Over The Top - The Helicopter Company
Physical Address
10 Tex Smith Lane
Queenstown Airport
Queenstown, 9300
MinPrice:

$1,250

MaxPrice:

$5,990
Shared flight from $1,250 per person. Private charter options available in a Squirrel AS350 or a luxury Eurocopter EC130


Complimentary transfers are available to Queenstown CBD accommodation providers. Please ask upon booking about transfers outside of Queenstown CBD.


Monday:

8:30 AM - 5:00 PM

Tuesday:

8:30 AM - 5:00 PM

Wednesday:

8:30 AM - 5:00 PM

Thursday:

8:30 AM - 5:00 PM

Friday:

8:30 AM - 5:00 PM

Saturday:

8:30 AM - 5:00 PM

Sunday:

8:30 AM - 5:00 PM



Holiday hours:

Open everyday of the year, except Christmas Day



Months of Operation:

Jan - Dec


Group Reservation Email:

bookings@flynz.co.nz



Group Capacity:

100