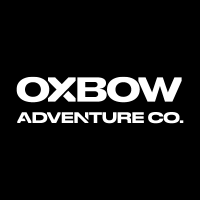 Oxbow Adventure Co.
Jet Sprint Boat
Oxbow Adventure Co is located in the heart of New Zealand's Southern Alps at the iconic Nevis Bluff and will be proud to exist as a passionate provider of one hundred percent super charged, kiwi fun!
Unique in the national and international market, the team at Oxbow are in the business of sending people home with huge grins, a surge of endorphins and a head full of fantastic memories.
Whether you're planning a corporate team building event, hosting a special group, planning a conference and incentive get away, boy or girl's weekend, some Family fun or just craving some adventure...
The friendly and adrenaline hungry folk at Oxbow provide a personalised service for each individual and group and guarantee an experience their guests will never forget.
A highly experienced, trained and certified team operate a professional range of activities, which include: Jet Sprint Boats, Ultimate Off-Roader and Clay Bird Shooting.
The 4-Seater Jet Sprint boats consist of the professional driver and 3 passengers. They operate on a custom-built Jet Sprint course with a series of islands to navigate around. They accelerate from 0-100km/hr in 2.5 seconds and corner like they are on rails, navigating through the islands at that speed results in up to 3-4 G's being pulled on the tight corners. The trip consists of 3 separate track rotations, after each rotation the driver stops to let everyone catch their breath and take in what just happened. The ride lasts 10 minutes and when you're travelling at that speed it's plenty. This is the only place in the world that offers this product.
 
Contact Us
Company: Oxbow Adventure Co.
Physical Address
2696 Gibbston Highway, Gibbston Valley
Queenstown, 9371
Coffee/Tea Facilities
On-site Parking
Outdoor seating
Wheelchair Accessible
Wifi Internet
MinPrice: $99
MaxPrice: $139
Adult (16+years) Child (15years and under) $99 Minimum height is 1.2metres. No age restrictions.




Months of Operation: Open year round


Group Reservation Email: fleur@oxbow.co.nz


Group Capacity: 144