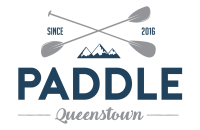 Paddle Queenstown
Paddle Queenstown is designed with the adventurer in mind. Whether you want to explore Lake Wakatipu in your own group, or join one of our experienced guides on a tour, we have kayaking and paddle board options to suit you.
Experienced paddler? Want to explore Lake Wakatipu yourselves and picnic on the shores of this majestic lake in your own time? Take our 'Freedom' paddle boards or kayaks rental option and explore one of our recommended routes.
Beginner? Don't want to go it alone? Take one of our short paddle board tour with an experienced guide. Have fun learning the basics of paddling whilst discovering the history of Queenstown and the routes of the early travellers.
Your adventure begins here....
Contact Us
Company: Paddle Queenstown
Physical Address
5/106 Gorge Road (operating from Qtn beachfront)
Queenstown, 9300
MinPrice: $49
MaxPrice: $179
Self-guided: 1hr $49 2hr $69 3hr $89 3Hr Guided tours: $179


Monday : 9:00 AM - 6:00 PM
Tuesday : 9:00 AM - 6:00 PM
Wednesday : 9:00 AM - 6:00 PM
Thursday : 9:00 AM - 6:00 PM
Friday : 9:00 AM - 6:00 PM
Saturday : 9:00 AM - 6:00 PM
Sunday : 9:00 AM - 6:00 PM


Group Info: Please call or email for group bookings over 10pax


Group Reservation Email: info@paddlequeenstown.co.nz


Group Capacity: 100


April, February, March, January, November, December