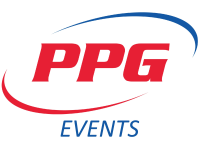 PPG Events
Incentive Programs
PPG Events are a well-established, trusted and reliable PCO and Event management agency. Over our almost 12 years operating, we have consistently worked with numerous of New Zealand's and Australia's most respected blue-chip brands. PPG Events have a long history of successfully solving complex problems for our clients, which is exhibited through our innovative ideas and solutions.
Such solutions are crafted by our powerful ability to understand our clients' specific needs and challenges, particularly around creating, planning and delivering world-class events.
So whether it's around the planning of a conference and activity, an incentive program, a roadshow or a retreat, PPG Events is the team you need to create the extraordinary guest experience tailored to support your brand. We have all the relationships and ideas covered. We are transparent in our operations and collaborative in our approach.
Contact Us
Physical Address
33 Brookes Road, Frankton
Queenstown, 9300