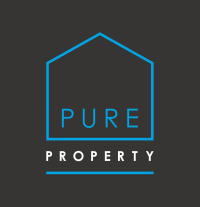 Pure Property
Pure Property Rentals
Great returns - Smart solutions - Sound advice
Queenstown investment property is our specialty. At Pure Property, we focus purely on managing properties to maximise rental income and minimise owner input.
As a small team dedicated to Queenstown rental property management and with decades of combined industry experience, Pure Property understand the market dynamics which underpin our unique community and our homes for rent. We don't take a 'one-size-fits-all' approach, instead, our personalised service allows us to tailor rental property management options to suit your needs.
We capture a concise profile of your property using professionally-edited photography and copywriting, and target our advertising to reach the identified market for the home. We challenge any other company to provide the level of coverage and activity offered by our marketing - remember, more enquiry means less vacant time and more return on your investment.
Contact Us
Physical Address
10 Athol Street
Queenstown, 9300
Monday:

9:00 AM - 5:00 PM

Tuesday:

9:00 AM - 5:00 PM

Wednesday:

9:00 AM - 5:00 PM

Thursday:

9:00 AM - 5:00 PM

Friday:

9:00 AM - 5:00 PM



Months of Operation:

Jan - Dec