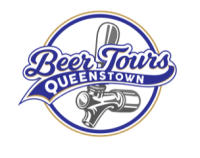 Queenstown Beer Tours
Join a kiwi owner operated tour with us and enjoy a day out and around Queenstown like no other!
Get picked up around 11:50am and take a trip outside of Queenstown's CBD to taste award winning local beer in our up and coming craft beer scene. This fully guided tour will take you to 3 local breweries and spend free time at the historic Arrowtown before heading back toward Queenstown passing the beautiful shores of Lake Wakatipu and the Shotover River.
Interact with local brewers and try the best craft beer we have to offer. After each tasting, feel free to purchase any you like! Your guide Lewis is a Queenstown born and raised local who takes pride in our town and will show you a great day out. 
With small locally owned breweries and an interactive brewery tour, 13 tastings and a delicious, exclusive food & beer paired lunch, Queenstown Beer tours is the best way to spend your afternoon. After your big day out, get dropped off at your accommodation or to one of Queenstown's great Craft Beer bars for further deals.
If Craft Beer isn't your thing, don't worry as other alcoholic alternatives are available. If this sounds like you're ideal day out then book today with Queenstown's favourite beer tour top on board and enjoy a brew with a view!
Contact Us
Company: Queenstown Beer Tours
Physical Address
160 Gorge Road
Queenstown, 9300
24-Hour Reception
Air Conditioning
Airport Transfers
Bar/Lounge
Business Services
Coffee/Tea Facilities
MinPrice: $80
MaxPrice: $165
Youth price of $80 (-18) Tastings at each stop and lunch at the second stop are included. Extra tastings and food available at own cost.


Open For Business : Yes


Monday : 11:30am - 04:30pm
Tuesday : 11:30am - 04:30pm
Wednesday : 11:30am - 04:30pm
Thursday : 11:30am - 04:30pm
Friday : 11:30am - 04:30pm
Saturday : 11:30am - 04:30pm
Sunday : 11:30am - 04:30pm


Holiday hours : 11:30am
Months of Operation : Jan - Dec
Hours : 24 hours, 7 days a week
Group Info: If groups are over 8 people, please email us and we can adapt the trip to suit you.


Group Reservation Email: tours@newzealandcraftbeers.com


Group Capacity: 16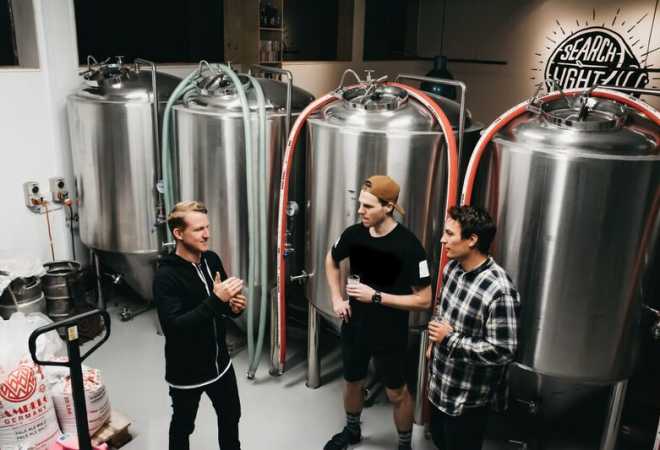 Drinking Beer is a social activity and is more fun with more people. Book two of you on this award winning tour and bring a mate, for $50. A saving of $115 for the lucky third wheel! Explore three unique locally owned breweries around Queenstown with added free time and an exclusive beer and food paired lunch. Reach out with an email to check for availability as there are only 9 seats available a day. Enquire via email and quite the third wheel deal. Cheers, see you soon.
Valid until 01 November, 2021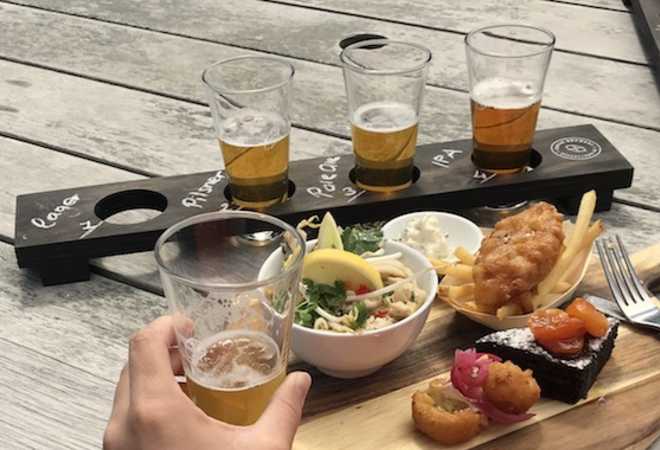 Come on down to Queenstown and get some great value of beer for money with an awesome deal. Simply contact us via email and we will gift you a second seat on the tour for $95. That's 1 person for $165 and 2 people for $270 on Queenstown's original Craft Beer Brewery Tour. Enquire via email and quote the $70 savings on the Queenstown website.
Valid until 01 December, 2021