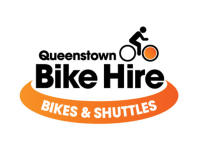 Queenstown Bike Hire
Around the Mountains Cycle Trail
PACKAGE INCLUDES
Sherpa Shuttle
TSS Earnslaw Steamship Cruise
Accommodation
This suggested ride is a 3-day / 2-nights ride that allows you to explore from Queenstown through Southland around the base of the Eyre mountains, Mavora Lakes, Walter Peak and back to Queenstown all on New Zealand's premium cycle trail.
We also have a 4-day / 3 nights option for people who want to take more time to enjoy the beautiful landscapes and stops along the way.
The trail will take you on a journey of breathtaking discovery from Queenstown to the quaint little town of Kingstown on the southern shores of Lake Wakatipu before returning to Queenstown on the 102-year-old TSS Earnslaw.
The trail is open all year round, however, most people ride the trail from 1 October to 30 April.
DAY 1
Ride from Kingston to Lumsden
Start from Queenstown and drive or take the shuttle bus for 47 kms to the little lakeside township of Kingston.

Kingston
Kingston has a café/bar, camping ground accommodation and a number of B&Bs.
From there you will cycle 17 kms to Athol, over old glacier moraine by the foot of the Eyre mountains, past old stone homestead ruins, through gently rolling farmland past Fairlight Station and on to Garston a small rural town your, lunch stop. From Garston, the cycle trail is on an old disused railway line. The trail crosses the Matura River on two large suspension bridges, named by the locals as Athol's Golden Gates.
Athol
Athol offers accommodation in the form of a camping ground, B&B's, lodge and two cafés. Note that your accommodation could be further along the valley depending on availability as there is limited accommodation in the area.
From Athol you ride over the Eyre creek suspension bridge up a gentle incline over Jollies Pass to Fiver Rivers, a distance of 17 kms. At Five Rivers there is a café, you will then ride 15 kms gently downhill where the Oreti River comes alongside the cycle trail and on to Lumsden. Nestled in a picturesque and tranquil basin this small town revels in its role as the crossroads for travellers who choose to venture to this peaceful and restful part of Southland. You have an option of staying in Lumsden or Mossburn on your second night.
Lumsden
Two hotels, motel, B&B, camping ground, supermarket, bakery, two café's, dairy and a self-service fuel pumps.
DAY 2 
Shuttle to Centre Hill and Ride to Lumsden / Mossburn
Take the shuttle to Centre Hill and cycle back from to your accommodation at Mossburn 25 km or Lumsden 43 km.
DAY 3
Shuttle to Mavora Lakes, Ride to Walter Peak / Mt Nicholas and Cruise the lake to Queenstown
At Mavora Lakes there are Lord of the Rings locations, depending upon your fitness you can be dropped off to ride from Mavora Lakes or further along the trail towards the Von Hill (ride down the Von Hill). You can decide this on the morning of this days ride.
Along the Mt Nicholas/Von Road red deer, fallow deer, chamois and himalaya tahi can be spotted on the slopes of Mt Nicholas. This provides some stunning photographic opportunities. Mt Nicholas Station is a family operated high country sheep and cattle station. At over 100,000 acres Mt Nicholas is the largest station on the Lake. The 27,000 merino sheep produce fine wool used in the production of the iconic "Icebreaker" range of high quality natural fibre garments.
The station lies at the foot of the spectacular clear waters of Lake Wakatipu and for the final afternoon you ride along the shores of Lake Wakatipu to finish the trail at Walter Peak Homestead there you can have a wine or a beer to celebrate a successful ride before boarding the TSS Earnslaw Steamship from Walter Peak to downtown Queenstown.
Contact Us
Company:
Queenstown Bike Hire
Physical Address
9 Shotover Street
Queenstown, 9300
MinPrice:

$399
Prices start from $399 pp - Min. 2 people - we also provide Bike Hire and Luggage Transfers. Please ask when enquiring.


Please note bookings are essential as the transport only runs if booked in advance.


Monday:

8:00am - 7:00pm

Tuesday:

8:00am - 7:00pm

Wednesday:

8:00am - 7:00pm

Thursday:

8:00am - 7:00pm

Friday:

8:00am - 7:00pm

Saturday:

8:00am - 7:00pm

Sunday:

8:00am - 7:00pm



Months of Operation:

Open year round


Group Info:

The Sherpa shuttle bus service operates on demand 7 days a week, with group bookings available by prior arrangement.



Group Reservation Email:

info@qbikehire.co.nz



Group Capacity:

30