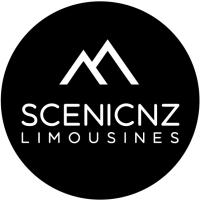 ScenicNZ Limousines
Speciality Tours & Transfer Services
With offices based in both Queenstown and Christchurch, ScenicNZ Limousines offer a wide variety of personalised and professional private tours and transportation services to get you to where you want to go in comfort and style.
ScenicNZ Limousines can provide anything from simple airport transfers, through to comprehensive South Island touring itineraries with luxury vehicles and experienced Driver Guides.
We have the logistical experience to create the perfectly-tailored tour for the most discerning client, and the organisation skills to ensure transfers are professional and seamless.
Our passionate team, both on the road and behind the scenes, are devoted to ensuring our clients receive an unforgettable experience.
Contact Us
Company:
ScenicNZ Limousines
Physical Address
3 Brookes Road, Frankton
Queenstown
MinPrice:

$95
From airport transfers through to multi-day tours.


Monday:

08:00 AM - 08:00 PM

Tuesday:

08:00 AM - 08:00 PM

Wednesday:

08:00 AM - 8:00 PM

Thursday:

08:00 AM - 08:00 PM

Friday:

08:00 AM - 08:00 PM

Saturday:

08:00 AM - 08:00 PM

Sunday:

08:00 AM - 08:00 PM



Hours:

24 hours, 7 days a week


Group Info:

All group sizes can be catered for. Please enquire for a group quote.



Group Reservation Email:

info@scenicnzlimousines.co.nz