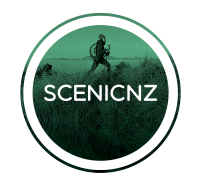 ScenicNZ
ScenicNZ offer chartered hires of buses, luxury coaches, minibuses, limousines and more. We are well placed to supply luxury coaches for group tours around the South Island along with transferring large numbers of delegates for conferences and corporate events.
Our vehicles range in size from four to 64 seats. All are air-conditioned with on-board music players and microphones and, in many larger coaches, restroom facilities.
Let ScenicNZ get you directly to where you want to be without fuss. Our goal is to make life as easy as possible for the tour, inbound tour operator or conference organiser, and to show our passengers the best of scenic New Zealand.
Contact Us
Physical Address
3 Brookes Road, Shotover Park
Frankton
Queenstown, 9300
Air Conditioning

Airport Transfers

Town Transfers

Wifi Internet
All group sizes can be catered for.


Monday:

8:30am-5:30pm

Tuesday:

8:30am-5:30pm

Wednesday:

8:30am-5:30pm

Thursday:

8:30am-5:30pm

Friday:

8:30am-5:30pm

Saturday:

8:30am-5:30pm

Sunday:

8:30am-5:30pm



Months of Operation:

January, February, March, April, May, June, July, August, September, October, November, December, Open year round



Hours:

24 hours, 7 days a week


Group Info:

All group sizes can be catered for.



Group Reservation Email:

info@scenicnz.co.nz



Group Capacity:

600