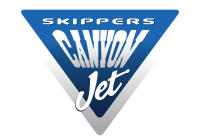 Skippers Canyon Jet
Jet Boat Ride and Scenic Tour
Come with Skippers Canyon Jet and experience unbeatable value as you are taken on a spectacular guided tour of Skippers Canyon followed by a thrilling jet boat ride through the narrowest canyons on the Shotover River. Discover a land rich in gold mining history and breathtaking scenery just a short distance from Queenstown.
Skippers Canyon Jet is the must do jet boat trip in Queenstown and offers a range of tours from jet boat thrills to historical scenic tours with exclusive access to the Sainsbury gold claim, gold panning and Winky's museum.
Contact Us
Company: Skippers Canyon Jet
Physical Address
The Station Building
Queenstown, 9300
MinPrice: $85
MaxPrice: $195
Jet Boat Tour: A $159, C $85, Family (x2 A & x1 C) $318. Scenic Tour: A $155, C $95, Family $310. Scenic Tour & Jet: A$195, C $115, Family $390.


Trips depart from outside the Station Building on the corner of Shotover and Camp St.


Open For Business : Yes


Monday : 8:00 AM - 6:00 PM
Tuesday : 8:00 AM - 6:00 PM
Wednesday : 8:00 AM - 6:00 PM
Thursday : 8:00 AM - 6:00 PM
Friday : 8:00 AM - 6:00 PM
Saturday : 8:00 AM - 6:00 PM
Sunday : 8:00 AM - 6:00 PM


Months of Operation : Jan - Dec
Group Info: Skippers Canyon Jet has the ability to cater for your conference, incentive & events requirements in a truly unique and stunning backcountry setting. Set in an amphitheater of mountain surrounds Skippers Barn provides a breathtaking location for any event with catering and other activities.


Group Reservation Email: marketing@skipperscanyon.co.nz


Group Capacity: 100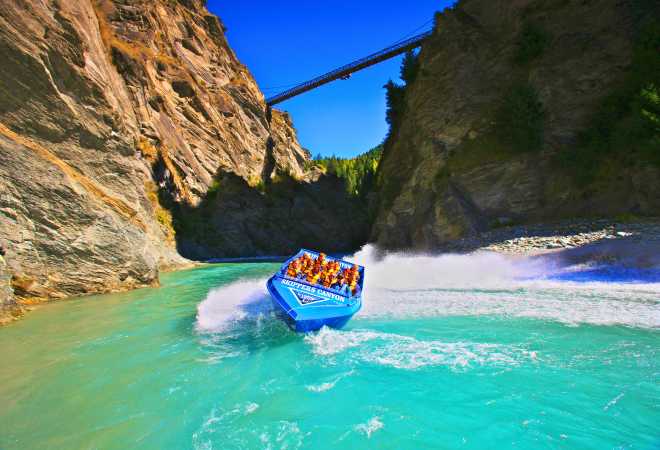 Enjoy Queenstown's best value jet boat tour for even better value! Save $$ when you book the Jet Boat Tour with us this winter including a 3 hr round trip from central Queenstown, bus driver commentary, gold mining history, a thrilling jet boat ride through the narrowest canyons of the Shotover River and Lord of the Rings locations. The must do jet boating experience in Queenstown!
Valid until 30 September, 2020