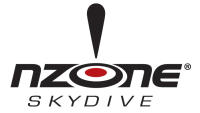 Skydive Queenstown Limited
Tandem Skydive
Tandem Skydive in Queenstown with NZONE Skydive - New Zealand's first tandem skydive operation! It takes a certain kind of person to jump from an aircraft into thin air. It takes courage. Harnessed to an experienced jumpmaster, expect sensory overload as you step out of that aircraft door at 15,000ft and for some 60 seconds freefall @200kph. Terminal Velocity! Achievement Doesn't Come Sweeter! Operating since 1990, NZONE Skydive are celebrating over 25 years of skydiving, having jumped over 350,000 tandems and are the only Tandem Skydive company to have won the Supreme Tourism Award. 
Take your experience to the next level by purchasing handicam photos and video, and commissioning one of our freefall photographers to jump alongside you. You'll receive the close-up perspective of the handicam photography together with the bird's eye view of Queenstown captured by your own dedicated freefall cameraman. 
Contact Us
Company: Skydive Queenstown Limited
Physical Address
35 Shotover Street
Queenstown, 9300
MinPrice: $299
MaxPrice: $479
If you are 95kgs or more, please enquire before you make a booking or refer to FAQ on our website. Weight surcharges may apply.


Free Return Transport is included from our Customer Service Centre. Note : Hotel Pickups are not available


Monday : 8:00 AM - 8:00 PM
Tuesday : 8:00 AM - 8:00 PM
Wednesday : 8:00 AM - 8:00 PM
Thursday : 8:00 AM - 8:00 PM
Friday : 8:00 AM - 8:00 PM
Saturday : 8:00 AM - 8:00 PM
Sunday : 8:00 AM - 8:00 PM


Holiday hours : Christmas (Closed)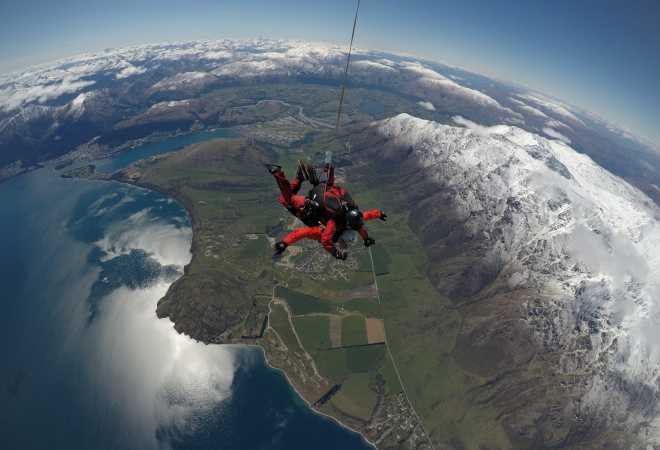 Skydive from 12 000ft above Queenstown. Up to 45 seconds freefall, 4-5 minutes under canopy and a stunning 15 Minute scenic flight. Was $379 now $299! Skydiving is a once in a lifetime experience and so much more than just "ticking a box". Don't dream it- do it!
Valid until 31 July, 2020