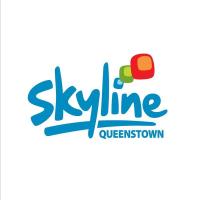 Skyline Queenstown
Skyline Mountain Biking - MTB
We'll sort out going up, the downhill is all yours.
Skyline Queenstown provides Gondola access to the downhill MTB trails of the world-renowned Queenstown Bike Park - New Zealand's first Gondola assisted Bike Park.
Your bike is secured to the iconic Skyline Gondola so you can relax and take in the stunning views of Queenstown and the surrounding Mountains as you rise up 450 metres to the Skyline top station.

At the top, the crew will un-hook your bike, and then the downhill is all yours. 
Ranging from beginner trails right through to advanced double black, the Queenstown Bike Park has something to offer every Mountain Biker, including more than 30 trails totalling over 30kms of riding, including a huge 6km run.
The mountain bike season runs September through to May.
Contact Us
Company:
Skyline Queenstown
Physical Address
53 Brecon Street
Queenstown, 9300



Holiday hours:

Opening hours vary. Please check website for current open hours.



Months of Operation:

January, February, March, April, May, September, October, November, December