Staysouth.com
22 Hallenstein
22 Hallenstein Street Apartments; situated a short and leisurely 10-minute stroll from downtown Queenstown, offers you and your travelling companions comfortable and stylish living whilst visiting New Zealand's adventure capital. Given the diverse range of apartments on offer, regardless of your party size, you can be assured that our luxury offerings will make for an ideal base for your upcoming Queenstown adventure.
With a combination of 1, 2 and 3-bedroom options, these modern Queenstown apartments are bright, colourfully decorated and all offer the home comforts and conveniences required to ensure enjoyable and practical living throughout your stay.
Given the idyllic location, you are only a stone's throw away from central Queenstown's bustling shopping district, activity centres and world-class restaurants with the bonus of being within proximity to numerous tour operator pick-up locations.
Accommodation Options at 22 Hallenstein Street:
M1 - 1-Bedroom 1-Bathroom Apartment
M2 - 2-Bedroom 1-Bathroom Apartment
G3 - 3 Bedroom 2-Bathroom Apartment
Contact Us
Company: Staysouth.com
Physical Address
Unit 22, 159 Gorge Road
Queenstown, 9300
Baby Sitting Service
Bath Tub
Coffee/Tea Facilities
Concierge
Ensuite
Hair Dryer
Internet Access
Iron
King Bed
King Single Bed
Kitchen Facilities
Laundry
Non-Smoking Hotel
On-site Parking
Satellite TV
Single Bed
Ski Storage
Super King Bed
Wifi Internet
MinPrice: $180
MaxPrice: $500
New Post-Lockdown Rock-Bottom overnight rates.


Open For Business : Yes


Monday : 8:00 AM - 8:00 PM
Tuesday : 8:00 AM - 8:00 PM
Wednesday : 8:00 AM - 8:00 PM
Thursday : 8:00 AM - 8:00 PM
Friday : 8:00 AM - 8:00 PM
Saturday : 8:00 AM - 8:00 PM
Sunday : 8:00 AM - 8:00 PM


Months of Operation : Jan - Dec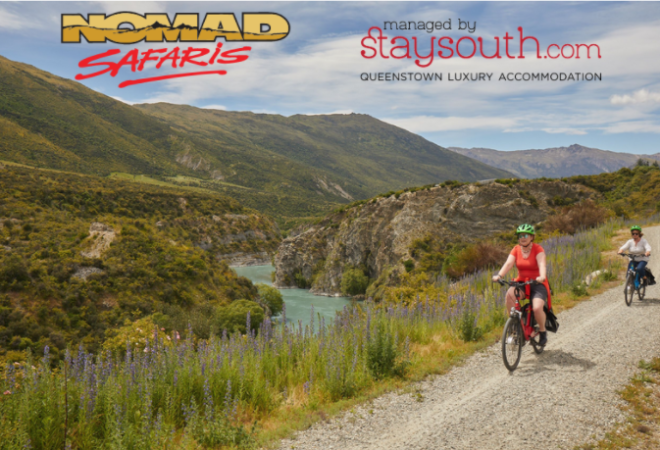 Book one of our luxury apartments here in Queenstown and unlock 30% off a number of tours with Nomad Safaris. Make the most of the upcoming Spring and Summer months with our lowest ever overnight rates across all of our Staysouth properties and lock-in incredible savings on the following tours: -Queenstown E-Bikes Wine Tour -Half/Full-Day Guided Routeburn Hike -Queenstown Lord of The Rings Tour -Glenorchy Lord of The Rings Tour -Full-Day Lord of The Rings Tour -Queenstown Quad Biking -Queenstown 360 UTV Tour -Trust The Guide Tesla Tour -Skippers Canyon 4WD Tour -Macetown 4WD Tour Voucher code to be used directly with Nomad Safaris and will be released upon completion of your accommodation booking with Staysouth.
Valid until 01 April, 2021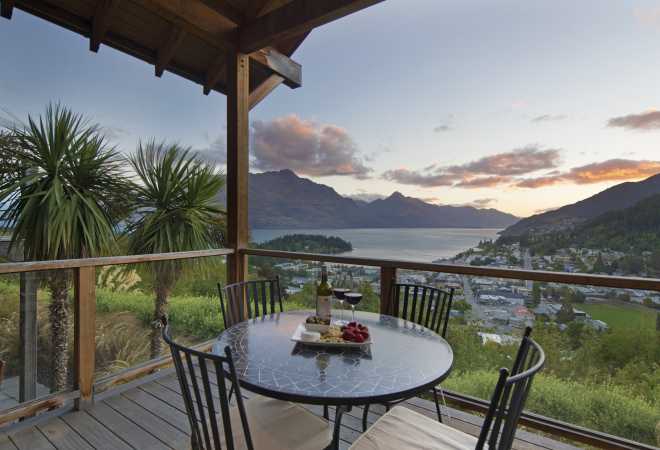 We are happy to announce our lowest ever overnight rates for all of our properties meaning accommodation and adventure have never been more affordable here in Queenstown. Reasons to book with Staysouth.com this Summer: -Impressive Portfolio of Luxury Apartments -Lowest Ever Overnight Rates -All Exuding Style and Comfort -Perfect for Family Getaways -Apartments that are both Practical and Stylish Whether you are planning days in the wineries, out on the bikes, or tramping any of the amazing trails available on your doorstep, make sure your accommodation reflects the 5-star activities on offer here in Queenstown. Special rates are available for our range of 1, 2, and 3 bedroom apartments for 2, 3, or 7 night stays.
Valid until 01 April, 2021