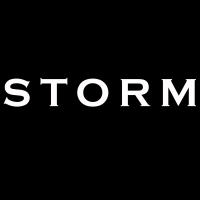 STORM Women's Clothing
STORM women's fashion collections are characterized by the use of strong directional tailoring that is balanced by the softness and drape of silk. The use of textured fabrics, unique pieces, and subtle uncomplicated layering, combined with a moody palette, creates a statement that says STORM. A STORM garment will never be out of place but will always stand apart in a crowd.
BEING DIFFERENT With our signature mood and distinctive edge, Storm continues to create pieces that are not only unexpected in quality and design but also in price. We have the ability to be individual but still remain on trend our pieces are timeless and can relate to all age groups. Storm fills the gap between high end boutiques and chain stores.
Proudly designed in New Zealand. 
Contact Us
Company:
STORM Women's Clothing
Physical Address
23-25 Beach Street
Queenstown, 9300
Monday:

10:00 AM - 6:00 PM

Tuesday:

10:00 AM - 6:00 PM

Wednesday:

10:00 AM - 6:00 PM

Thursday:

10:00 AM - 6:00 PM

Friday:

10:00 AM - 6:00 PM

Saturday:

10:00 AM - 6:00 PM

Sunday:

10:00 AM - 6:00 PM



Holiday hours:

Closed Christmas Day and New Years Day, Good Friday 10am - 4pm, Easter Sunday 10am - 4pm



Months of Operation:

Jan - Dec