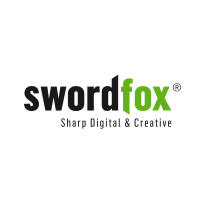 Swordfox
For most businesses, connecting effectively with customers and potential customers is critical to success. That's at the forefront of our mind. We like to begin with and drive a well formulated brand strategy to your market through the digital and print channels in the form of logo development, websites, and campaigns ranging from print advertising, graphic design, through social media, Google Adwords, Search Engine Optimisation (SEO), Search Engine Marketing (SEM) and beyond.
We work with both small, medium and large businesses around New Zealand.
We boast a non-transient Senior level team with strong ties to the Queenstown, Southern Lakes region.
Our client's markets aren't limited to New Zealand. Over the last 10 years, we've established an international team that bring insights from different regions around the globe. Collectively we form a strong army across the creative and digital channels.
Out of the 7.3 billion humans in the world – why have we all ended up together? Put simply, our personal brands share common values - we know our stuff, we're quietly competitive, we're working in our field of passion, we're among the best at what we do and we're pleasant to deal with.
Contact Us
Physical Address
Level 1, 36 Shotover Street
Queenstown, 9300
Monday:

9:00 AM - 5:30 PM

Tuesday:

9:00 AM - 5:30 PM

Wednesday:

9:00 AM - 5:30 PM

Thursday:

9:00 AM - 5:30 PM

Friday:

9:00 AM - 5:30 PM



Months of Operation:

Jan - Dec