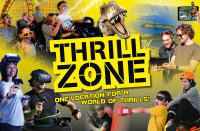 Thrillzone
Escape Adventure Queenstown
Enter our Escape Adventure and immerse yourself into a challenging next-level combination of the scavenger hunt, escape room, and augmented reality (AR) around beautiful Queenstown!
This outdoor game makes you play incorporated puzzles and code-cracking elements while
experiencing exciting AR features and geolocation technology, without the confines of a physical room.
Work together as a team and solve the mystery before time runs out. Challenges and tasks await you all along the way. Enhanced with the help of our augmented reality technology, this exciting journey will let magic become alive.
But remember: time is against you as you try to discover the clues and find the secrets. Can you beat the clock?

Don't be put off by rainy days, we also have an indoor version available at Thrillzone. 
Contact Us
Company: Thrillzone
Physical Address
53 Shotover Street, Queenstown
Queenstown, 9300
MinPrice: $30
MaxPrice: $50
$50 per person


Open For Business : Yes


Monday : 10:00 AM - 9:00 PM
Tuesday : 10:00 AM - 9:00 PM
Wednesday : 10:00 AM - 9:00 PM
Thursday : 10:00 AM - 9:00 PM
Friday : 10:00 AM - 9:00 PM
Saturday : 10:00 AM - 9:00 PM
Sunday : 10:00 AM - 9:00 PM


Holiday hours : as usual, hours may only vary on Christmas Day
Group Info: Can be done in big and multiple groups.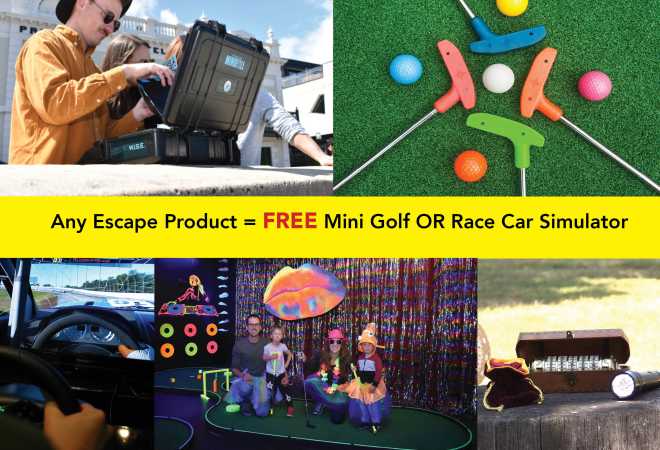 Purchase any Thrillzone Escape Adventure product, and get a round of Mini Golf OR Race Car Simulator for FREE! Choose from any one of the following options: - Outdoor Escape Adventure - Virtual Reality Escape Room - Indoor Escape Room Quote Destination Queenstown in-store to redeem. Thrillzone's Escape Adventures take a new twist on your traditional Escape Rooms, combining the world of Augmented and Virtual Reality with the various riddles and tasks. A new and exciting challenge!
Valid until 01 September, 2021