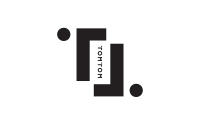 TomTom Productions
Visual Production Creative
At our core we are visual production designers, that is the backbone of who we are.
We design worlds with your audience in mind, then invite them to interact and explore.
We draw on both technology and the natural world as a source of inspiration to tell your story. Wonder can be found in all kinds of places: a sunset, a reflection, a prism. Our team of creative engineers has one goal: to leave your audience feeling as though they have stepped out of everyday life and experienced something new.
To inspire that sense of wonder, your venue is our sandbox. We amplify the features of any setting, be it natural or indoors, to immerse your audience in the moment.
Let's work together. Our clients are creative collaborators. We bring our years of experience and our hunger for a challenge so you can focus on your ideas without sweating the technical details.
We are Queenstown's visual production leader. We are TomTom.
Click through the images above to see examples of our work & use the link on the right to get in touch.
Contact Us
Company:
TomTom Productions
Physical Address
Unit F, 67 Industrial Place
Queenstown, 9300



Hours:

24 hours, 7 days a week