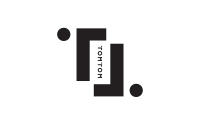 TomTom Productions
Creative Projection Mapping
We craft immersive multimedia worlds. No matter the size of your event, we can bring your space to life. A truly immersive experience is more than the sum of its parts, and our layered approach blurs the boundaries between technology, fantasy, and the everyday world. Whether your goal is to entertain or inform, your audience will be captivated.
Video mapping can bring another dimension to your event or installation. This projection technique can turn object or any other surfaces into a display surface for your video projection. We use high-end projectors, powerful media servers and our experience technicians work their magic to turn 2D or 3D objects into your very own installation.
Click through the images above to see examples of our work & use the link on the right to get in touch.
Contact Us
Company:
TomTom Productions
Physical Address
Unit F, 67 Industrial Place
Queenstown, 9300



Hours:

24 hours, 7 days a week