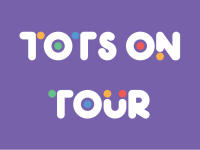 Tots on Tour Limited
Car Seat Hire
For peace of mind, make sure your car seat hire is booked and installed by a Registered Child Restraint Technician (CRT). Tots On Tour have a team of CRTs with a wealth of experience. Owner Lucy Wilkinson is also an accredited trainer. Rest assured your children are safe in our hands.
Booking is very easy. Simply enter your hire start and end dates for availability and price. Our intuitive booking system will ask all the relevant questions to complete your booking. If you're not sure which car seat hire to select then choose the one you think is best. Tots On Tour staff review all bookings and will make sure the car seat selected is appropriate based on your children's details.
We can liaise with your car rental company to install your car seat hire before you arrive and collect after you depart.
If you are being collected from the airport your friend or family can pick up the car seat on the way. We can also liaise with them to make sure the car seat is appropriate for their vehicle. Tots On Tour are conveniently located approximately 1 km from Queenstown Airport.
Car Seat Hire to Fit Your Child
At Tots On Tour we make sure the car seat selected is suitable for your child. We ask the age, weight, height AND torso measurement to make sure you get the appropriate car seat. This information is very important and allows us to select and set up the car seat specific to your child.
Car Seat Hire to Fit Your Vehicle
Not all car seats fit all vehicles. Tots On Tour have an extensive range of car seats. Our car seat hire range has been carefully selected to fit a wide range of vehicles. Booking with experienced CRTs ensures the safety of your child.
Three Across & Multiple Car Seat Hire
Consult the Tots On Tour experts when hiring three of more car seats for installation in one vehicle. There is a lot to consider. We are very experienced in this area. Tots On Tour make sure your hire car seats are installed correctly. We also make sure you have access to other seats for adults and have enough room to store your luggage.
Other Baby Equipment Hire
We have an extensive range of baby equipment. If you are ordering additional baby gear this can be put into the boot of your rental vehicle. You will need to return non car seat hire items to us or book collection from your accommodation.
Last minute bookings are welcome but we recommend booking your car seat hire in advance to secure the best seat for your child.
Child Friendly Activities
Tots On Tour Staff have a wealth of knowledge on things to do in Queenstown with children. Please don't hesitate to ask about age appropriate activities for the kids. We can also point you in the right direction for great family walks and child friendly restaurants near lovely walking tracks. Don't forget to ask us about the best playgrounds too!
Contact Us
Company:
Tots on Tour Limited
Physical Address
Queenstown
Monday:

9:00 AM - 5:30 PM

Tuesday:

9:00 AM - 5:30 PM

Wednesday:

9:00 AM - 5:30 PM

Thursday:

9:00 AM - 5:30 PM

Friday:

9:00 AM - 5:30 PM

Saturday:

9:00 AM - 5:30 PM

Sunday:

9:00 AM - 5:30 PM



Holiday hours:

Closed Christmas & Boxing Day. Open 10:00 AM to 4:00 PM New Year's Day



Months of Operation:

Open year round


Group Reservation Email:

info@totsontour.co.nz