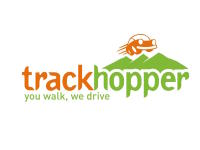 Trackhopper
Track Car Relocation Service
We are the car relocation specialists since 2008.
Our service
1. You drive to the start of the track, lock your car using our secure key lock box and start your hike.
2. We pick up your vehicle and drive it to the other end of the track.
3. You finish your hike, unlock your car and continue your holiday.
No need to hurry or wait.
Trackhopper has great information about the weather, plants, animals and of course, the tracks.
Let us know your hiking plans and we will help.
We have competitive prices and no extra charges. (Only fuel cost for your car for the Routeburn car relocation due to distances traveled.)
Contact Us
Physical Address
1 Shiel Street
Glenorchy, 9372
MinPrice:

$190

MaxPrice:

$315
Routeburn Shelter to Divide $315+fuel Divide to Routeburn $315+fuel Routeburn to Greenstone/Caples $190 Milford Track $299 Rees / Dart Track $190


Monday:

08:00am - 06:00pm

Tuesday:

08:00am - 06:00pm

Wednesday:

08:00am - 06:00pm

Thursday:

08:00am - 06:00pm

Friday:

08:00am - 06:00pm

Saturday:

08:00am - 06:00pm

Sunday:

08:00am - 06:00pm



Holiday hours:

08:00am to 06:00pm



Months of Operation:

January, February, March, April, May, September, October, November, December