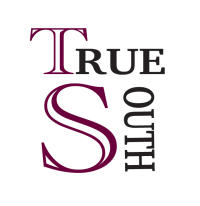 True South Dining Room
Our True South dining room expresses our pride in the region with a menu of dishes based strongly on local produce from high quality suppliers in the area south of Christchurch. Buying local not only assures us of freshness and quality control, its good for our carbon footprint, reducing our food miles at a time when the need for environmentally sustainable practices is growing.
At True South, we offer daily menu changes, with seasonal variations, to feature foods such as West Coast whitebait, Stewart Island blue cod, salmon, mussels, crayfish, abalone and oysters, Bendigo Station merino lamb, free range pork from Havoc Waimate, rabbit and other game meats from Tarris Game. Gibbston Valley and Oamaru Whitestone cheeses, and Kenmuir olive oil. We provide a choice of the best wines from the different sub-regions of Central Otago, Emmersons ales from Dunedin, Mt Pisa mineral water, and delicious local fruit juices. We have a professionally managed, private cellar stock of world-renowned chateau wines from Bordeaux. The True South Dining Room epitomises sophisticated elegant dining.
Contact Us
Company:
True South Dining Room
Physical Address
377 Frankton Road
Queenstown, 9300
Kids menu

Outdoor seating
Taste of the True South - Chef and his team select 6 courses daily based on fresh seasonal produce. $110 pp / $175 pp with local wine pairing


Monday:

6:00 PM - 10:30 PM

Tuesday:

6:00 PM - 10:30 PM

Wednesday:

6:00 PM - 10:30 PM

Thursday:

6:00 PM - 10:30 PM

Friday:

6:00 PM - 10:30 PM

Saturday:

6:00 PM - 10:30 PM

Sunday:

6:00 PM - 10:30 PM



Months of Operation:

Jan - Dec


Group Info:

Must be prebooked in advance. Any booking over 6 people. Will consider larger group sizes for private functions.



Group Reservation Email:

reservations@therees.co.nz