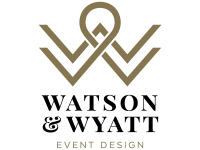 Watson & Wyatt Event Design
Creative Design Makes Extraordinary Events
Watson & Wyatt is all about starting with your dream and making it a reality. We transform an empty space into an incredible atmosphere, changing the ordinary into the extraordinary.
Our process is gathering up all the gems of your ideas and shine them up and make them into one. We have the experience to do this successfully — to know what works and what doesn't.
Watson & Wyatt is one of New Zealand's premiere event design companies. Based in Queenstown, Watson & Wyatt crafts perfection for any kind of event with over 20 years of experience designing and managing events for many of our most prestigious corporates, as well as intimate events for high-profile international and local clients.
Watson & Wyatt have a focus on originality and innovation with a cohesive vision with the end result a unique, seamless production at every detail.
Let us look after all aspects of your guest experience for your single or multi-day event including transport, entertainment, venue, catering, floristry, event design, print design, and event and audio-visual production management.
Contact Us
Company:
Watson & Wyatt Event Design
Physical Address
Jack's Point
Unit E, 67 Industrial Place
Queenstown, 9349
Tuesday:

8:00AM - 4:00PM

Wednesday:

8:00AM - 4:00PM

Thursday:

8:00AM - 4:00PM

Friday:

8:00AM - 4:00PM



Months of Operation:

Open year round