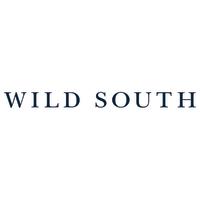 Wild South Clothing
Wild South Clothing offer a range of casual, comfortable and high-quality apparel designed to suit the New Zealand lifestyle. 
Our heritage as one of New Zealand's original clothing brands means we know that function and fashion can be the best of friends. In a country where it can be frosty in the morning and 20 degrees by lunchtime it just makes sense to design clothes that can take you anywhere. For us feel is just as important as fit. Our garments are crafted from some of the worlds finest fabrics, because what you put against your skin really matters to us.
We're a New Zealand company with an eye for quality that likes to do the simple things well. We believe that natural style is knowing who you are, what you want to say, and wearing it your way. We are committed to providing you with relevant, seasonal collections that are a unique interpretation on contemporary casual fashion. While we continually seek to exceed your expectations in quality, fit and styling, above all we strive to provide you with clothes that make you look good and feel great, so you can get on the with serious business of living life to its full and having fun.
Contact Us
Company:
Wild South Clothing
Physical Address
Remarkables Park Town Centre, Hawthorne Drive
Queenstown, 9300