1. It's your wedding, your way.

Elopement weddings are all about you! There's no need to worry about what anyone else thinks or expects and so you really can do your own thing. You don't even have to tell anyone you're eloping, we promise to keep your secret!
2. It's easy and stress free!
Eloping means no seating plans, no chasing RSVPs, no awkward "plus one" requests and no family drama. It's just you and the love of your life having the best day ever!
Because all you need is your love, a celebrant, and two witnesses. Your photographer can be a witness, and if you choose a heli-wedding (yes that's a thing!!), your pilot can be a witness too! There are plenty of Queenstown wedding packages available that take all the stress out of planning your perfect day.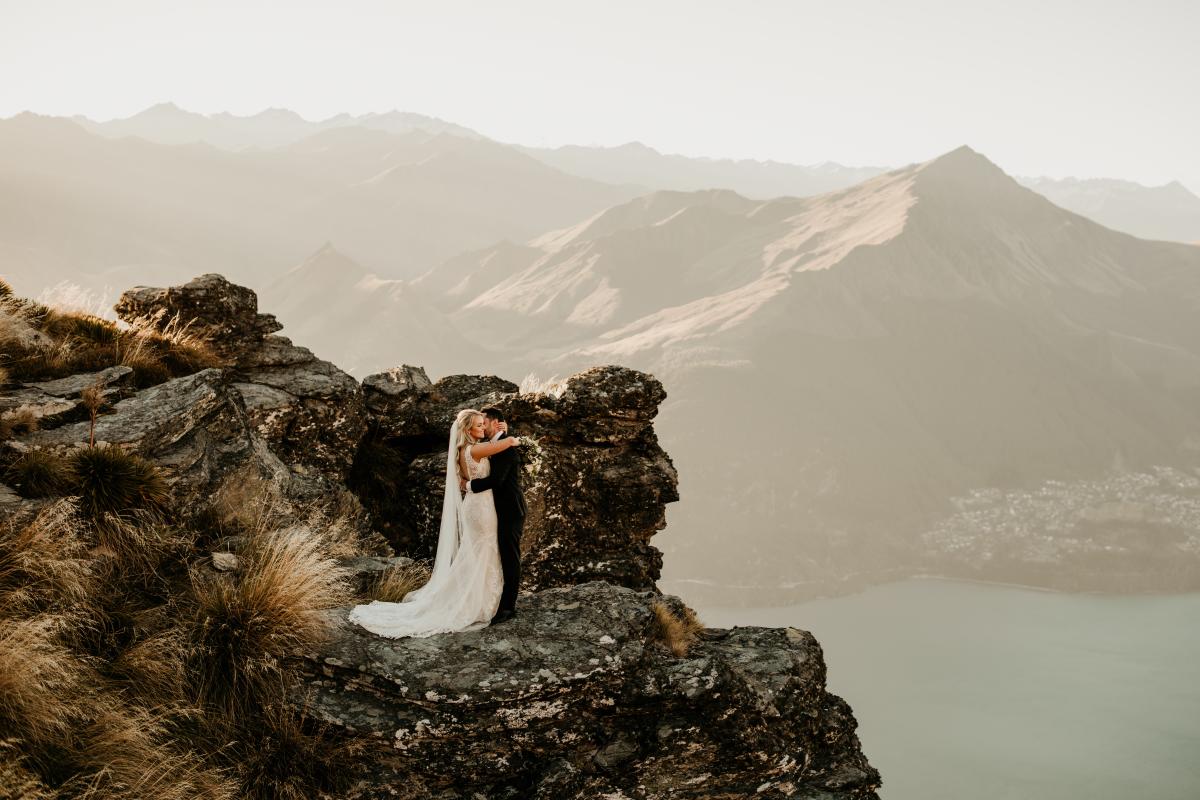 3. It's budget friendly
Elopements are pretty easy on your wallet compared to bigger weddings because you're not having to pay for anyone else but yourselves. Also, you know your guest count from the get-go which makes finalising quotes
4. Have a wedding-moon!

Follow up your awesome Queenstown wedding with an incredible Queenstown honeymoon! You can discover the wonder of Milford Sound, taste award winning Central Otago wines, get your adrenaline fix, take a cruise on the lake, or indulge in a luxury spa day. There's something for every mood in Queenstown.
5. Treat yourself
You've saved some cash by having a small wedding, so why not splurge and pamper yourself with your own personal glam squad, an epic bouquet, a romantic dinner, or luxury accommodation? Or all of the above?!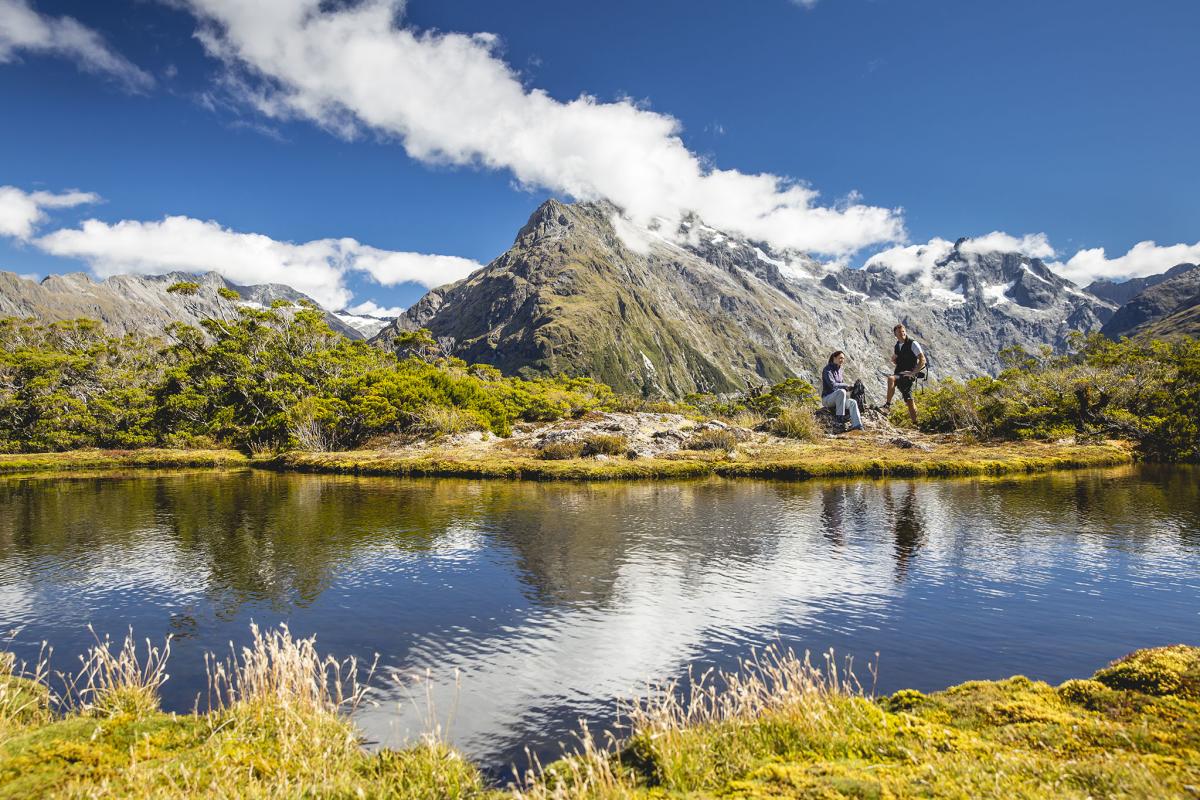 6. Get adventurous

Looking for something a little different? Would you declare your vows on the top of a mountain and then ski off as newlyweds? Or are you keen hikers who want to get married along one of New Zealand's Great Walks? Want to bungy jump into married life? Queenstown has got you covered!
7. The best wedding photos!
You have no guests to rush back to so take as long as you need getting awesome wedding photos that you can print, hang and share for years to come. Enjoy your day at your own pace and soak it all in.
8. The views
Everywhere you look you'll find another epic backdrop for your wedding ceremony and photos. With beautiful lakeside, mountain top, river bed, and green garden options, the hardest part will be choosing your favourite!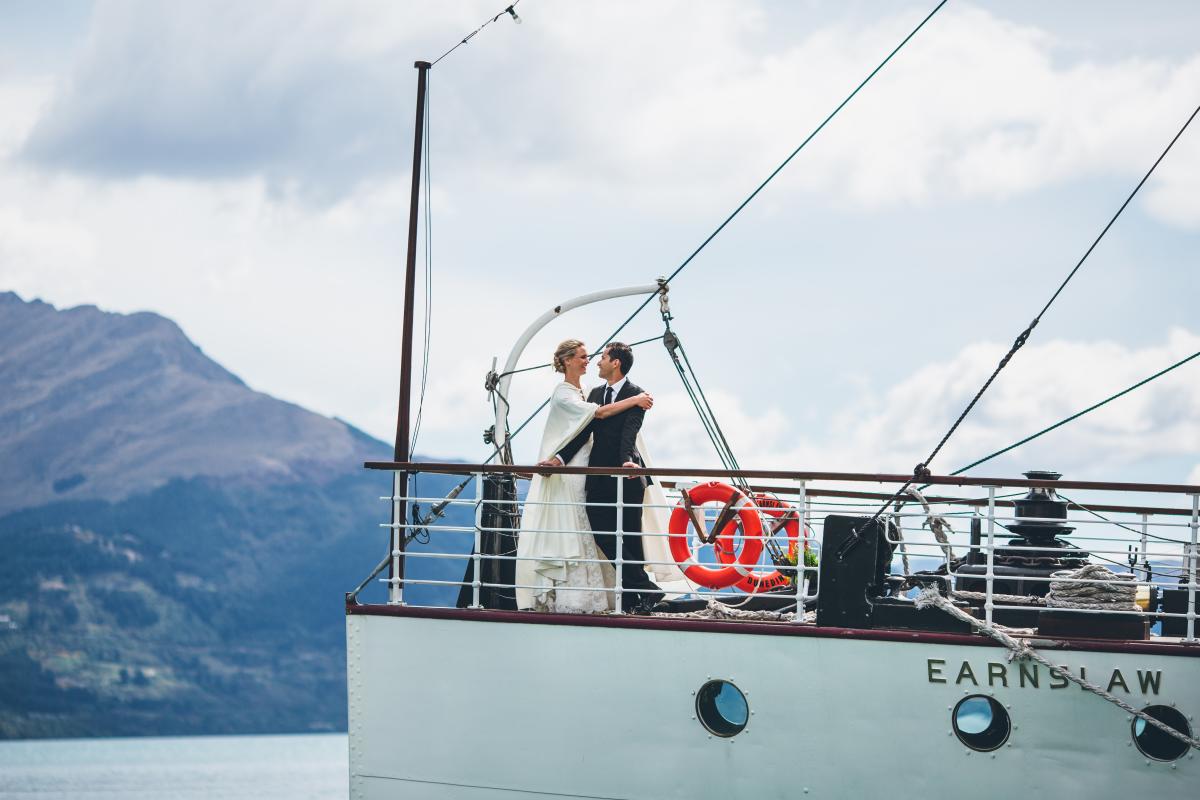 9. Be spontaneous
You can get your marriage licence paperwork online in just three working days and then you're all set to get married! Go on… I dare you!
10. LGBTTQ+
Queenstown is a welcoming place with a friendly and inclusive community. Many local businesses including wedding professionals are actively involved in ensuring the health, safety and visibility of all LGBTTQ+ people through the Pride Pledge initiative. You can even download a map of all the rainbow friendly businesses in Queenstown!
Of course, there are millions of reasons why a Queenstown Elopement would be perfect for you, so if you have any questions please visit www.QueenstownWeddings.org