1. Moke Lake

If you're looking for a spot to say your 'I do's' that is secluded, wild and has rolling hills, Moke lake should be the place you look into. Being only a 20 minute drive away from the main centre of Queenstown, it's super easy to get to, and is a lot more private than most lake side options in Queenstown. The views you'll get here are truly 360, and the lake is surrounded in mountains, long grassy fields and sometimes if you're lucky, horses!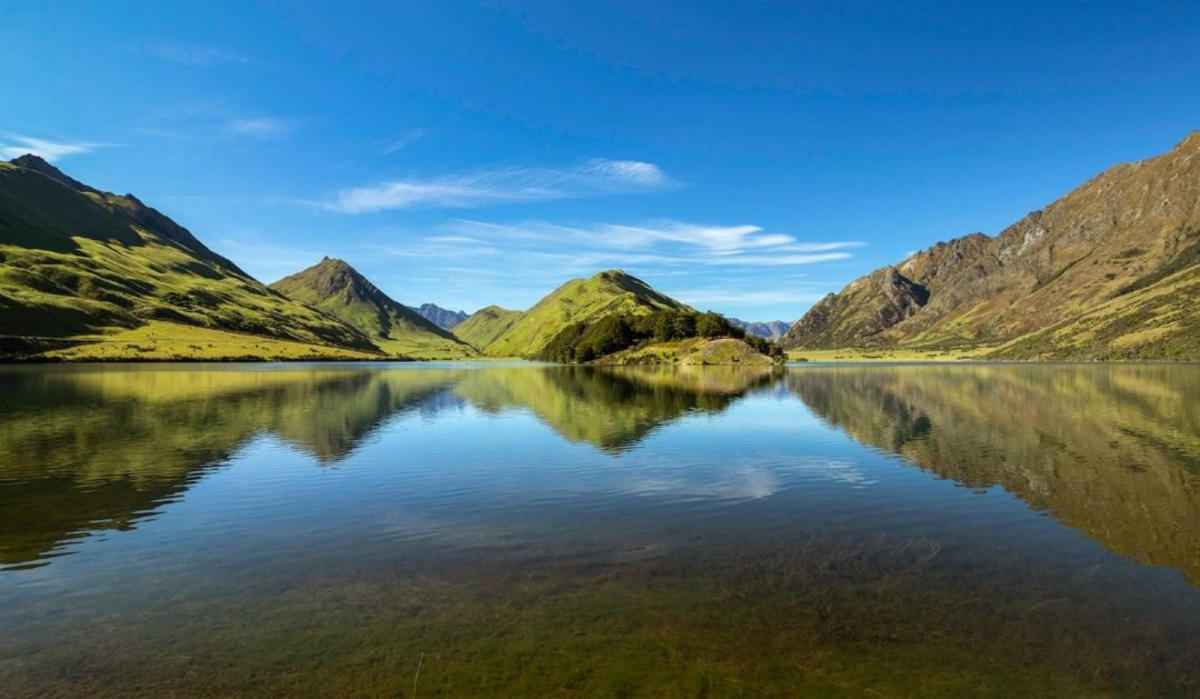 2. Coronet Peak
Coronet Peak looks over Dalefeild, down to Arrowtown and across to the Remarakbles, with Wakatipu Lake peeking out from another angle… you aren't going to run out of views any time soon with this spot! Skippers canyon is easily accessible and during the winter you can live your full winter wonderland fantasies at the top of the mountain, only a 20 minute drive up! During the rest of the year Coronet is covered in tussocks and long grass, making it look super velvety and wild amongst the Queenstown landscape.

It's one of our favourite spots if you're looking to bring family and friends along to your ceremony, as it isn't too hard to get to the ceremony spots we love, and there is plenty of parking!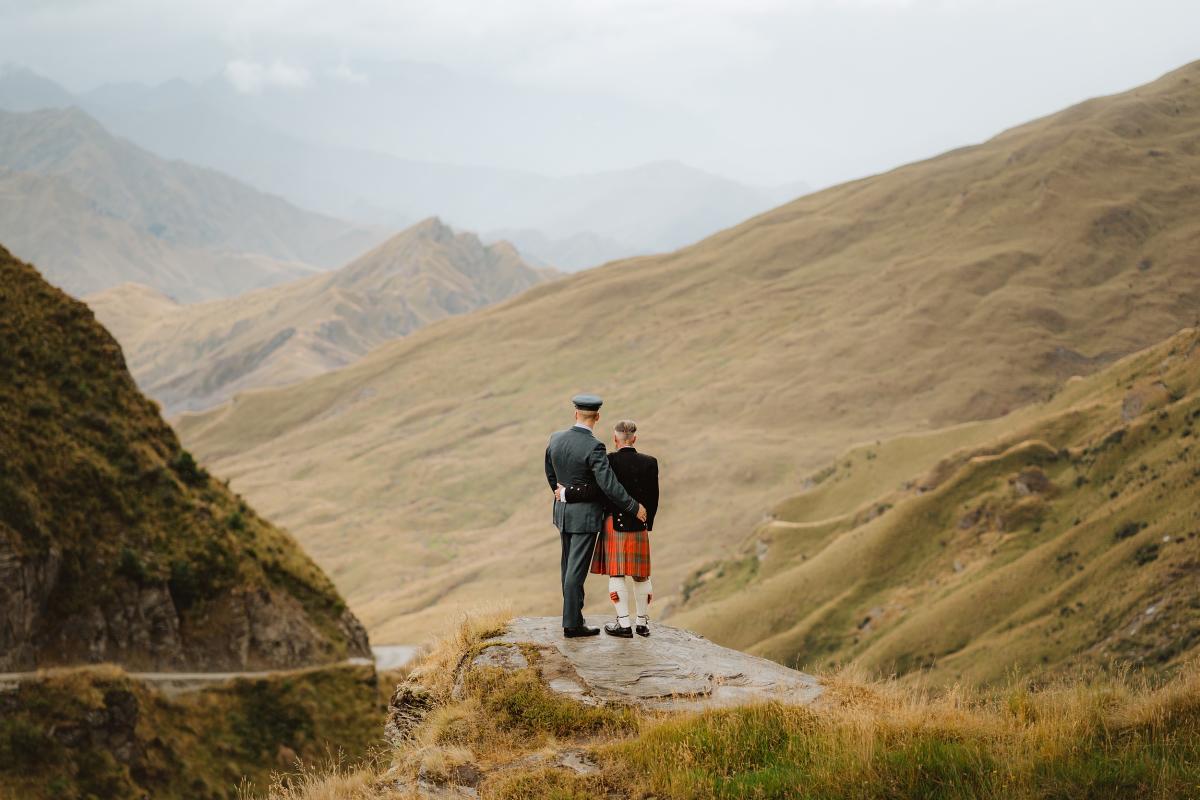 3. Jacks Point

The perfect blend of mountains and lake views. Jacks Point is private, expansive and has some of the most epic sunsets we've ever seen in my life. If you're down for a bit of a walk, this is the place to go. We are absolutely stunned by this location every time we go there, and honestly so is every couple we get to bring along with us.

Jacks Point is 30 minutes from the middle of town, and a spot most tourists don't have on their list when they are planning to come to Queenstown. This spot is definitely one to bring sensible shoes to as there is a bit of a walk to get to the final spot, but with the long grass hiding your feet, and the views you're rewarded with, the bit of effort is definitely worth it!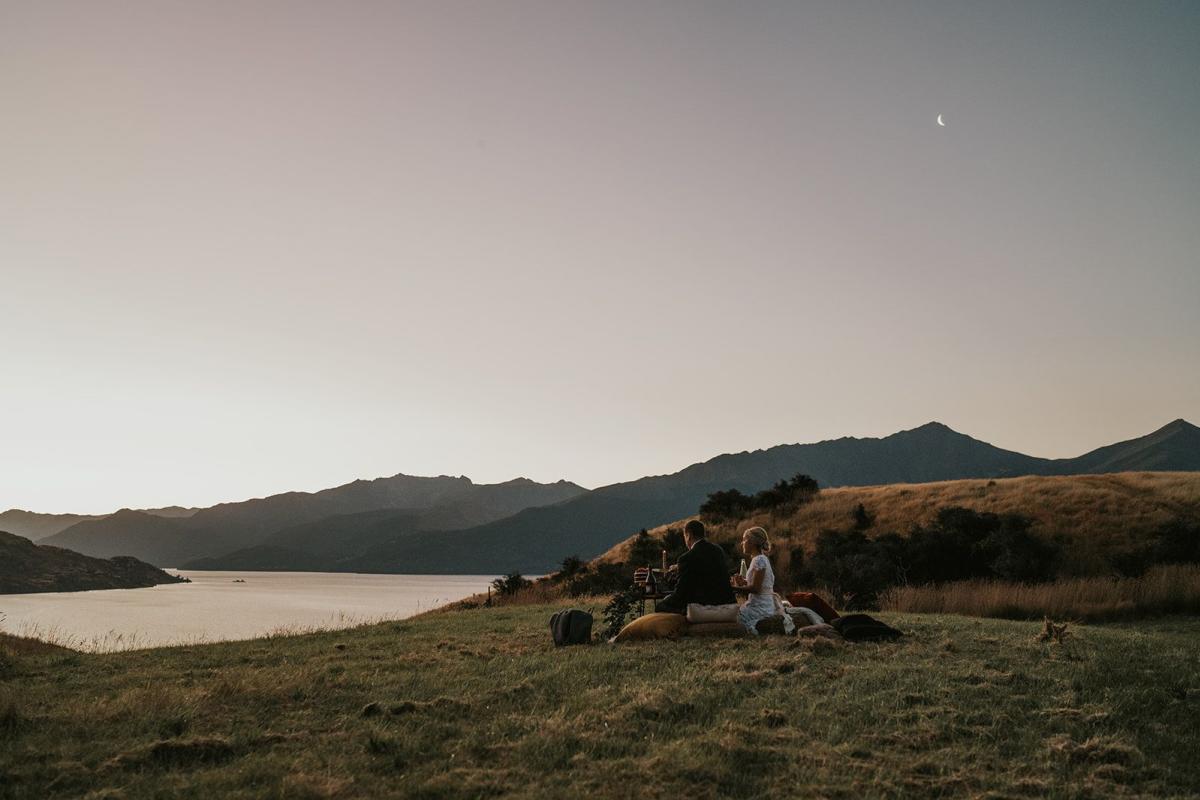 4. Rees Valley

An hour away from Queenstown, at the end of the road, you'll find Glenorchy. If the views from the drive weren't enough to overwhelming you, once you head into the Rees Valley, you'll be breathless.

If you're looking for a location that looks right out of Lord of The Rings for your Queenstown elopement, Rees Valley should be the place you focus your intentions on.. not just because it was actually in the movie, but because the views look like a green screen when you get there… its honestly just so perfect it doesn't even look real.

Since it's private land, there is a small fee to head here, but trust us, it's so worth it!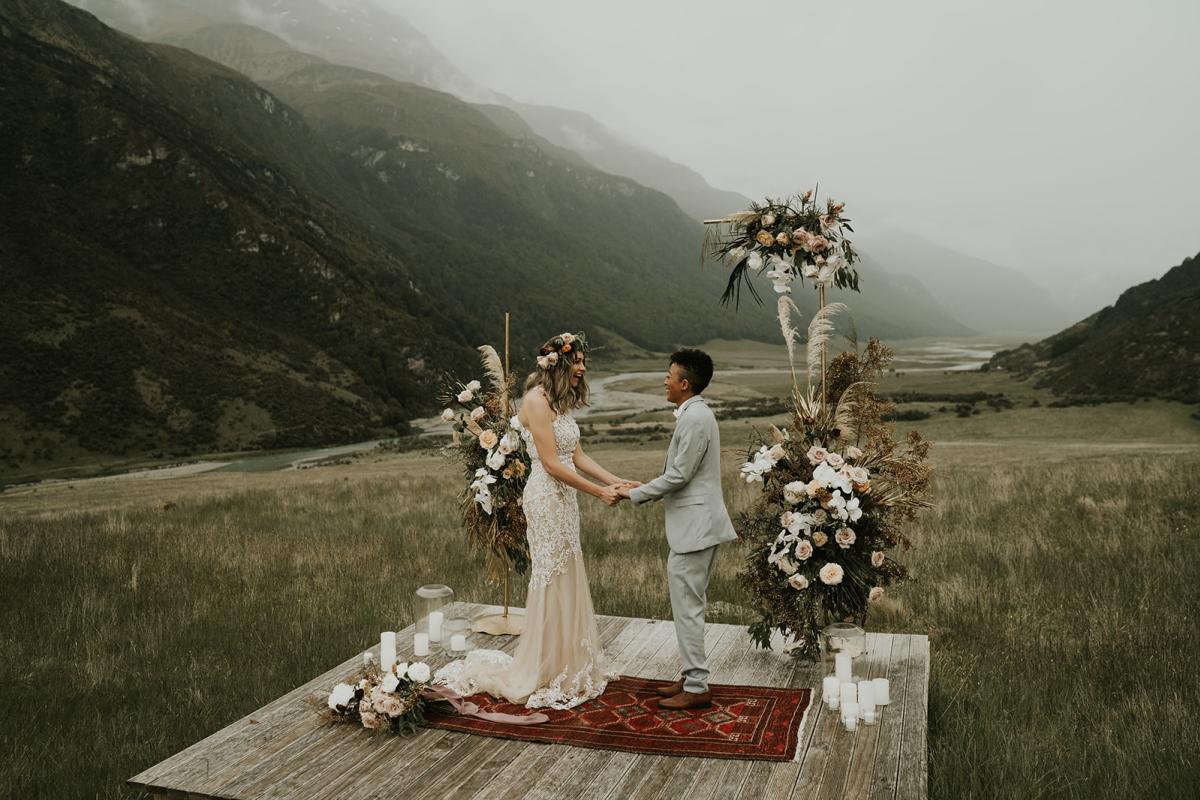 5. Coromandel Peak

This one is technically not in Queenstown, but is able to be reached by helicopter lifting off from the Queenstown Airport.

The peak is sometimes called "Roy's Peak" but where you land is actually a better view than that… if you can even imagine it getting better. It looks straight down Lake Wanaka, and out towards Mount Aspiring Nation Park, there is not angle on this peak that isn't amazing.

This spot is 100% private, only reachable by helicopter, and is perfect for couples looking for that out of this world feel on their elopement wedding day.