1. Butterfli Lodge
Butterfli Lodge is located an easy 10 minute walk from Queenstown's town centre, enjoy views of Lake Wakatipu from the deck, or sip on a coffee or wine in front of the fire.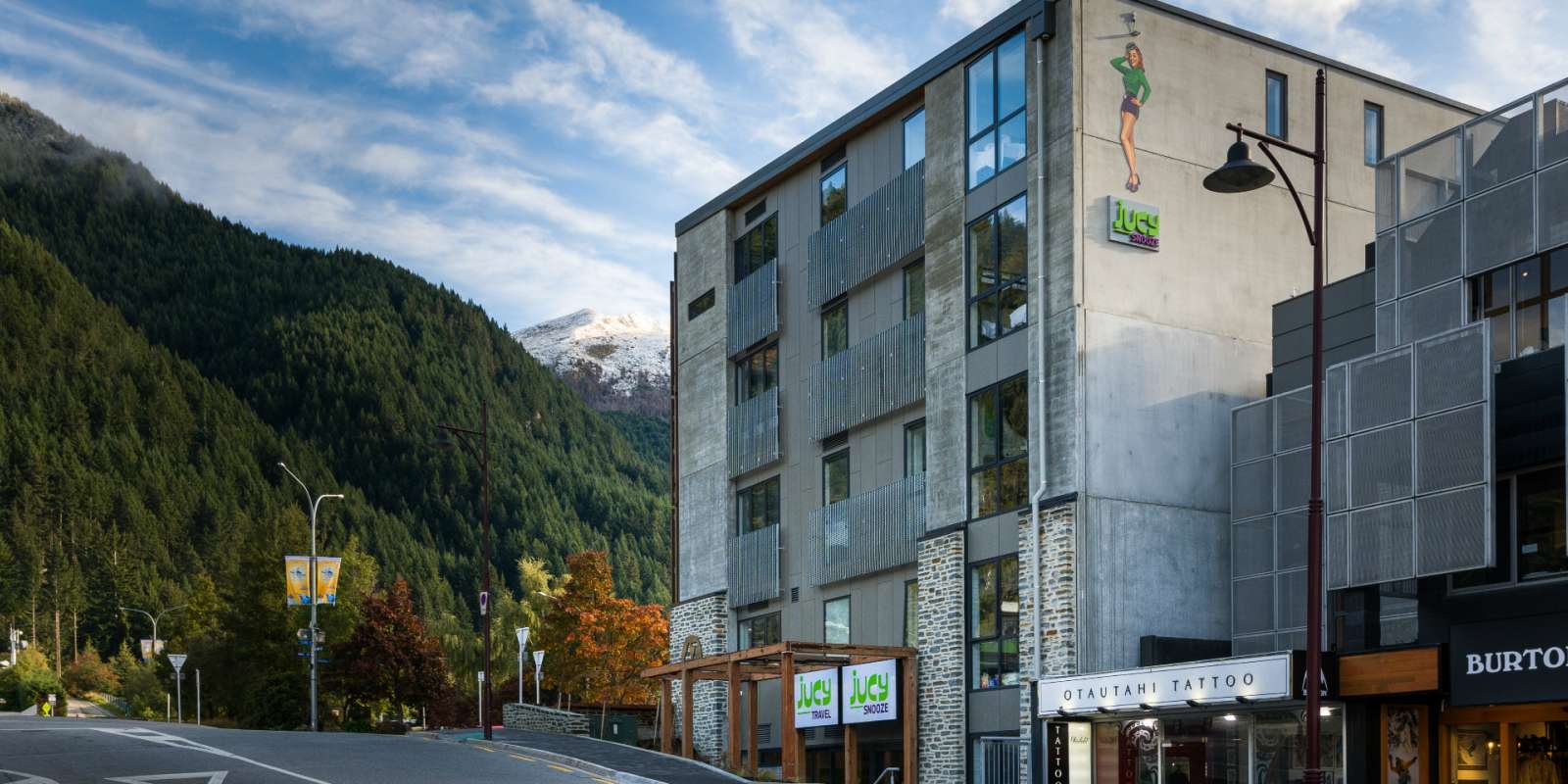 2. JUCY Snooze Queenstown
Centrally located and walking distance from the lake front, JUCY Snooze offers private ensuite rooms as well as JUCY Pods – a private 'pod' space in a shared room.
Guests of JUCY Snooze get to enjoy the shared space at JUCY's rooftop pizzeria and bar Miss Lucy's, with a large balcony overlooking Lake Wakatipu.
3. The Black Sheep Backpackers Queenstown
Black Sheep Backpackers is just a two-minute walk to Queenstown's CBD, yet located in a quieter location near the Queenstown Gardens.  
Stroll down to the Queenstown Gardens for a round of Frisbee golf in summer, or the Queenstown Ice Arena for an afternoon ice skating.
4. Reavers Lodge
Reavers Lodge offers modern accommodation within close proximity to town, with a variety of room types each with their own ensuite.
The facilities at Reavers include a spa pool, communal kitchen and common area, plus a year round activities and entertainment schedule.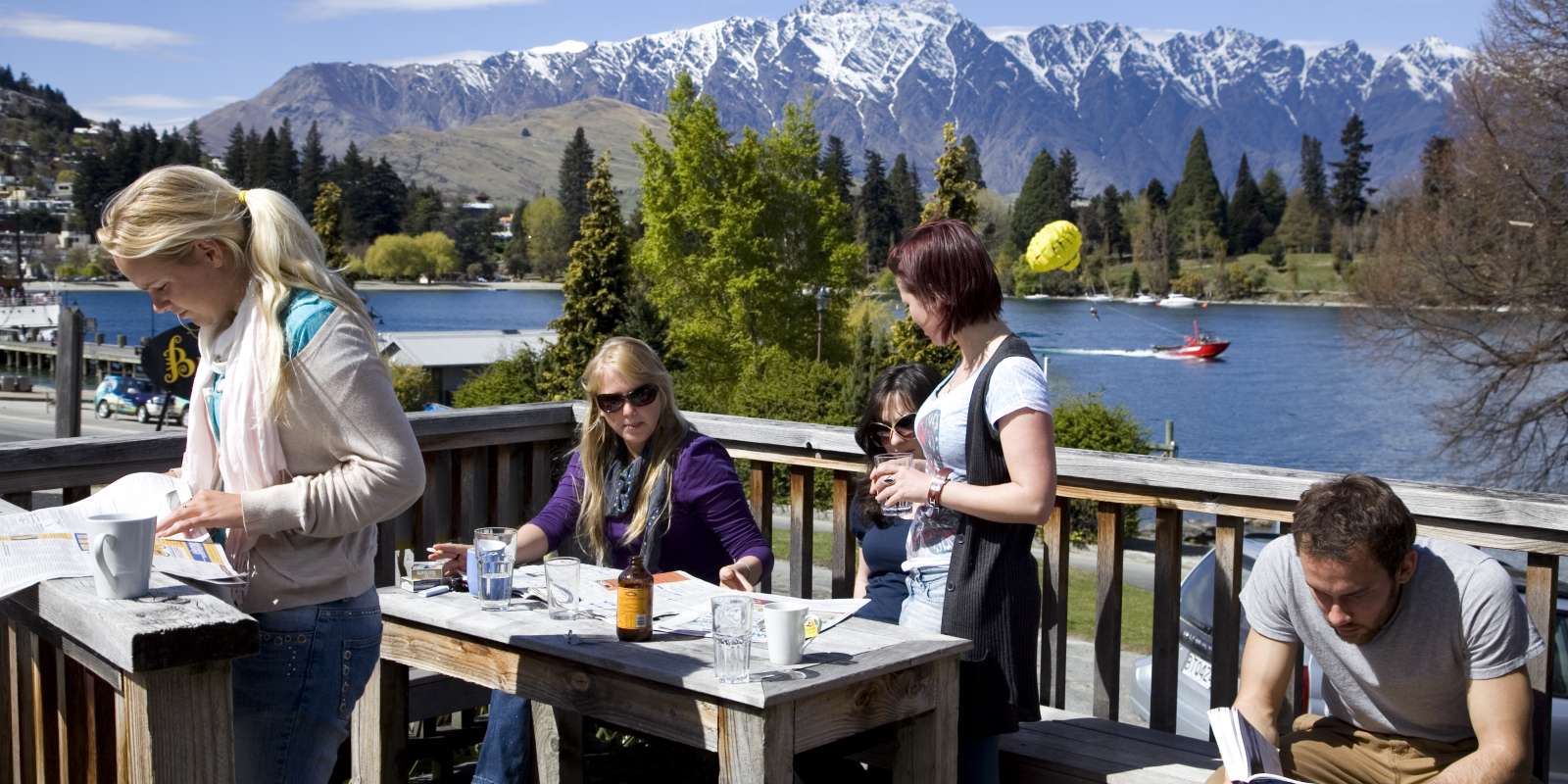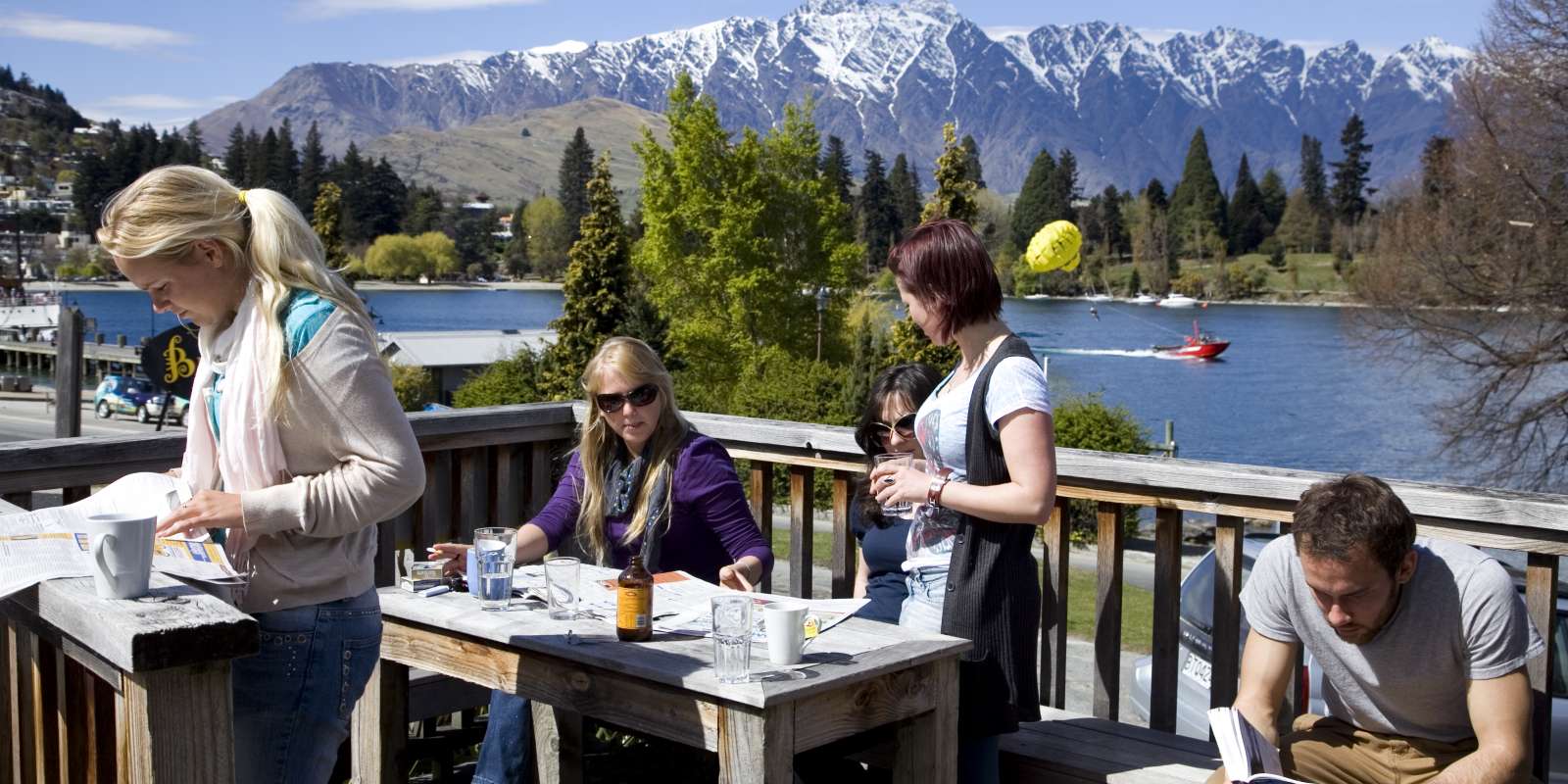 5. Bumbles Backpackers
Bumbles Backpackers is only 300 metres from Queenstowns CBD with a lakeside location. A light and sunny spot with lake views, Bumbles is a good place for solo and small group travellers looking to meet like-minded individuals and experience all that Queenstown has to offer.
6. Tahuna Pod Hostel
The first pod hostel in Queenstown, Tahuna Pod Hostel is located out the outskirts of Queenstown's CBD.
With modern, clean and spacious pod style dorms, Tahuna Pod Hostel offers a unique experience merging Maori heritage and traditional values in its design.
7. Base Backpackers Queenstown
Base Backpackers is located at the epicenter of all the exciting action and nightlife in Queenstown, on busy Shotover Street. On site bar Loco Cantina is packed with people every night of the week, so there will never be a dull moment at Base Queenstown.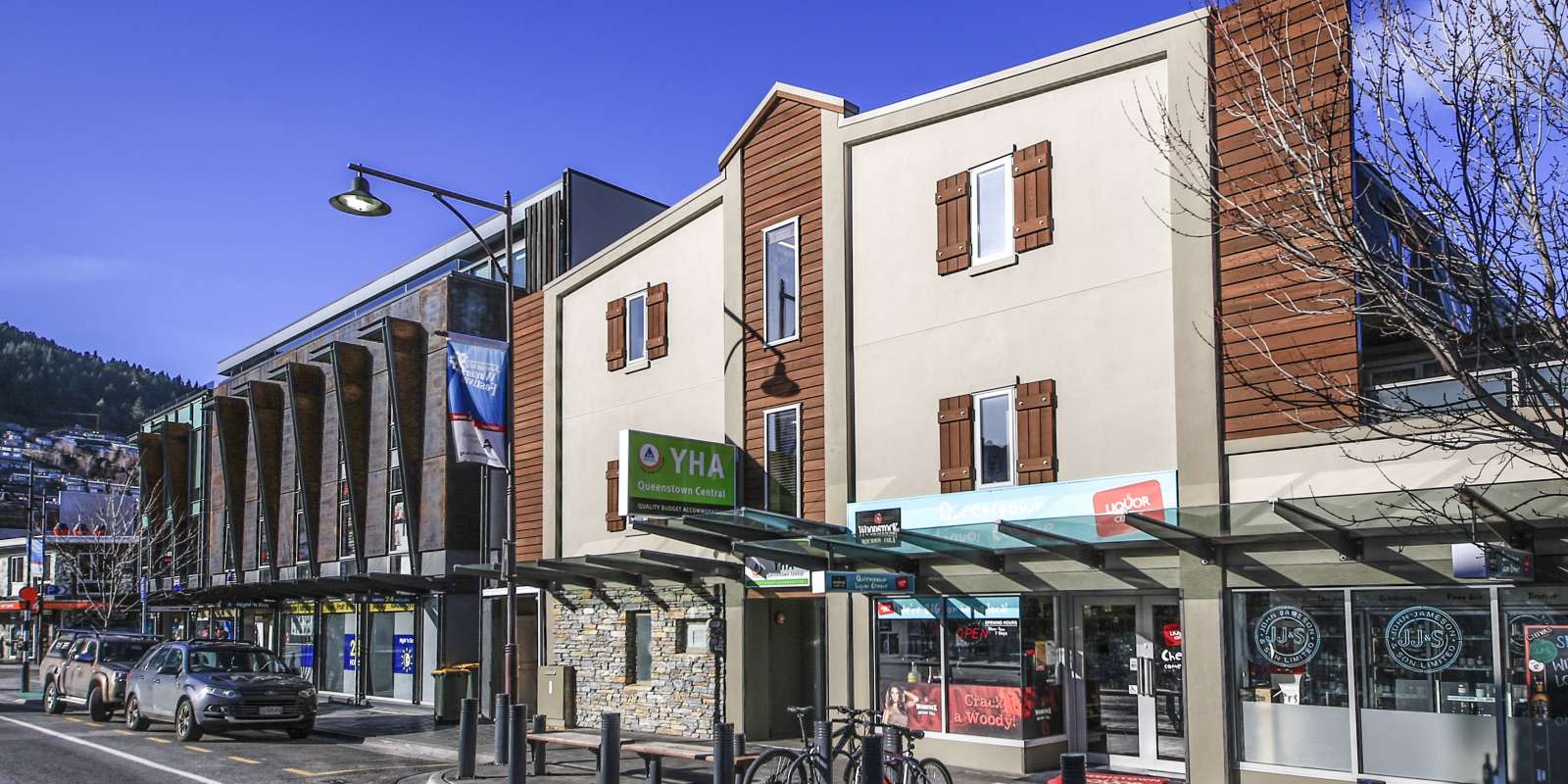 8. YHA Queenstown Central
Across the road from Base Backpackers is YHA Queenstown Central. 
Clean and comfortable ensuite rooms, some with their own private courtyard or lake view, and an array of bars, cafes and restaurants on your doorstep, YHA Queenstown Central is ideally located for those wanting an action packed Queenstown experience.
9. YHA Queenstown Lakefront
Located on the edge of Lake Wakatipu, YHA Queenstown Lakefront is newly refurbished and offers a picturesque 10-minute stroll into town. A great spot to meet new people and experience Queenstown at a slightly more relaxed pace than that of backpackers and hostels located within the city centre.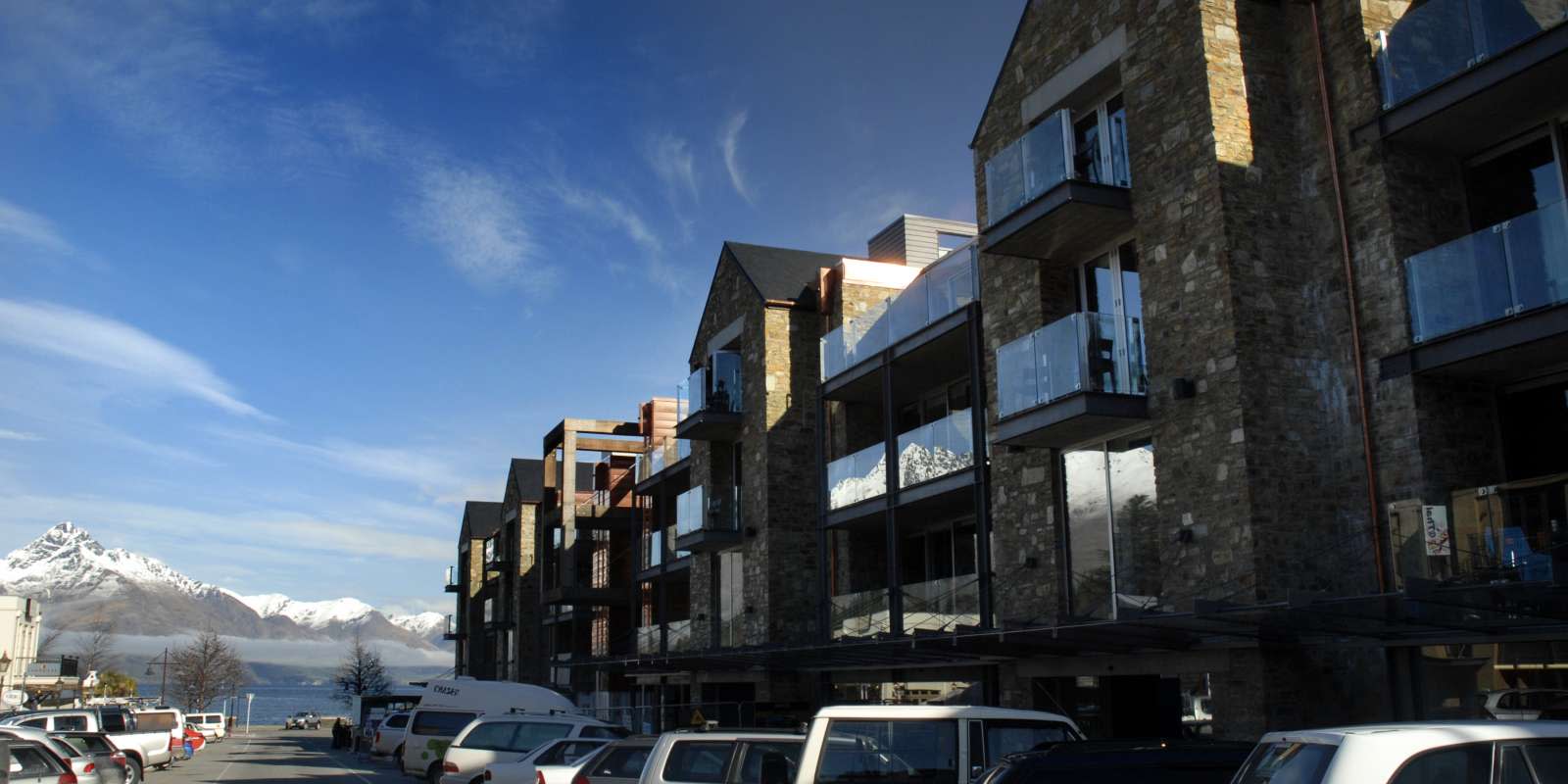 10. Nomads Queenstown
Nomads Queenstown is located on Church Street, a one-minute stroll from the lakefront and situated among Queenstown's best bars and cafes. Nomads features a fully equipped kitchen, a sauna, a cinema, a lounge with a fireplace, a travel desk and ski storage. 
Hostels often have shared kitchen and laundry facilities, as well as free Wi-Fi (for sharing your adventures on social media of course) and some even offer free breakfast as part of the nightly rate. Check out our full list of great backpacker accommodation here.