Luckily for Canyon Brewing, Director James Paterson is a lifelong farmer and an expert in growing grain. In November 2021, Canyon planted its first fields of barley in Queenstown and says it's already reduced its carbon footprint by an estimated 7-14%.
"We set out to reduce our carbon footprint by implementing small changes in our farming process to focus on the quality and health of the grain - as opposed to the maximum yield. We simply don't push the land to grow as much," says James.  
They grew enough grain to last them for a year's worth of Canyon Gold brews – 20 tonnes of Queenstown grown barley – heavily reducing the emissions from transporting grain from outside the region as well.
Canyon's Head Brewer Kit Clinton-Baker says the grain results in a better flavour and consistency of the beer but it also inspired him to go further, using his background in wine to see how the climate and growing conditions might affect the flavour, by pairing his Canyon grown malt with hops he was able to source locally as well.
"The dynamic combination of Canyon grown malt and Garston grown hops gives Canyon Gold a taste of terroir that's never been explored before (and it tastes very good too!). What's even better is Canyon can trace the lifecycle of the Canyon Gold brew to 447km of the brewery!" says Kit.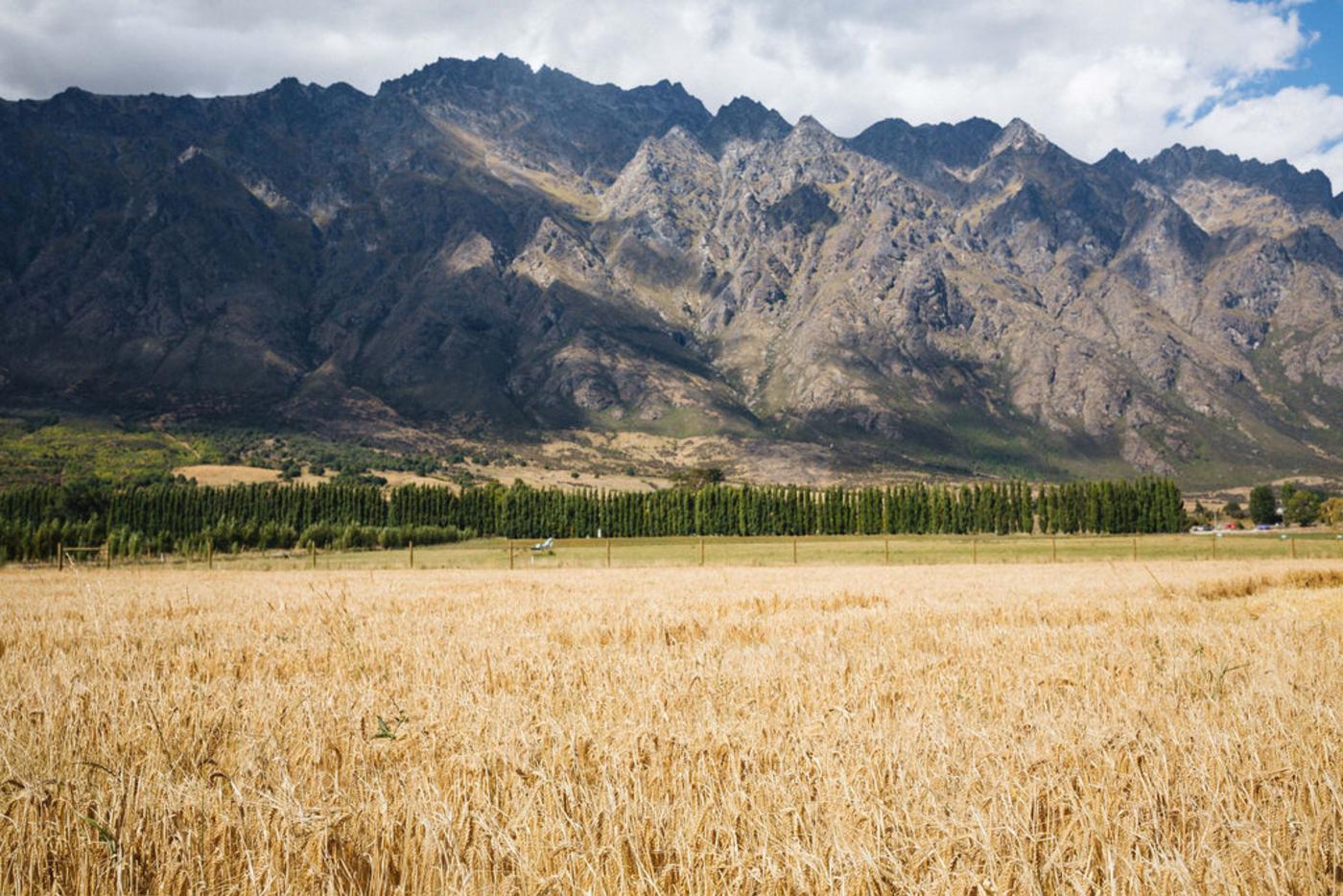 James Paterson's farm, growing grain for Canyon Brewing 
Their efforts to reduce carbon led to experimentation with more local resources. Kit is passionate about working collaboratively with local farmers and suppliers, and believes it leads to more distinctive and flavoursome beer. He's used cherries from Alexandra that 'weren't visually fit for the shelf' and would have ended up in the landfill to flavour his 'cherry sour' beer.  "I want to produce new brews that truly push the boundaries of what beer can be." He's even made naturally fermenting yeast from local foraged flowers. "99% of modern beer has been made with yeast isolated in a fancy lab to give brewers predictable flavour, aroma and acidity (or lack off). So, in this experimental series called Flor, now in its fourth iteration, I wanted to try to incorporate some terroir to our beer by isolating yeast from flowers found down the road from Canyon," says Kit.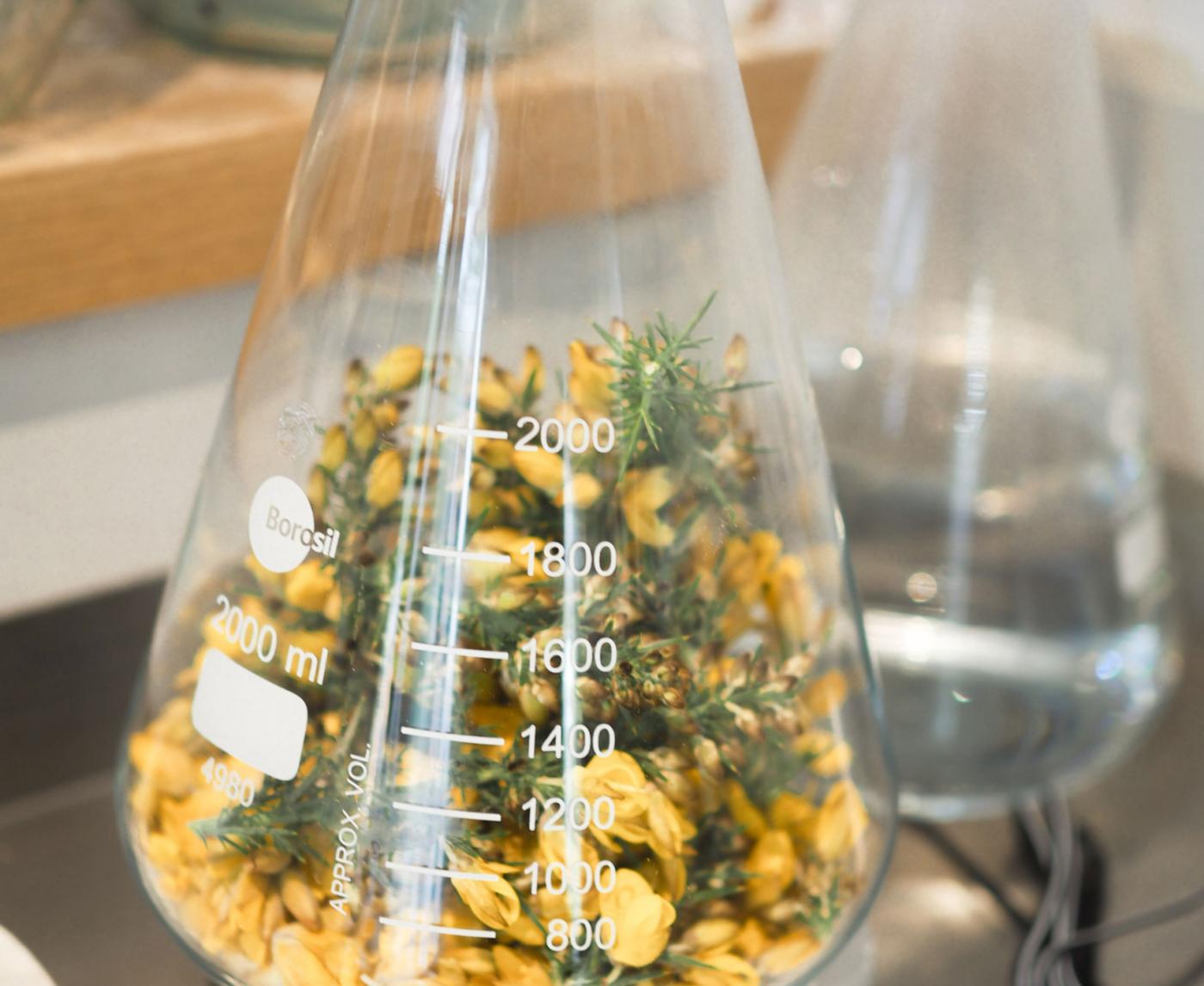 Flor, using naturally fermented yeast from local foraged flowers
Having locally grown the barley, and brewed the beer in its brewery by the Skippers Canyon, Canyon is left with by-product of malting barley – a surplus of spent grain. Don't worry - none of it goes to waste.  A portion of this grain is used by the Canyon Restaurant chefs to add a subtle nutty flavour to dishes on their seasonal menu. The remaining spent grain does a full circle right back to the farms where it was grown - to be fed to local livestock.  
Canyon's also proud of the fact that the next stage – the packaging, is as sustainable as they've been able to make it. The local brewery only ever uses recyclable aluminium cans to package their beers and its six-pack holders are biodegradable. In supermarkets its beer is packed in recyclable boxes made from cardboard from well managed forests, printed using vegetable inks, and produced in New Zealand by Bluestar, a Kiwi-owned, Toitū Enviromark Gold Certified company.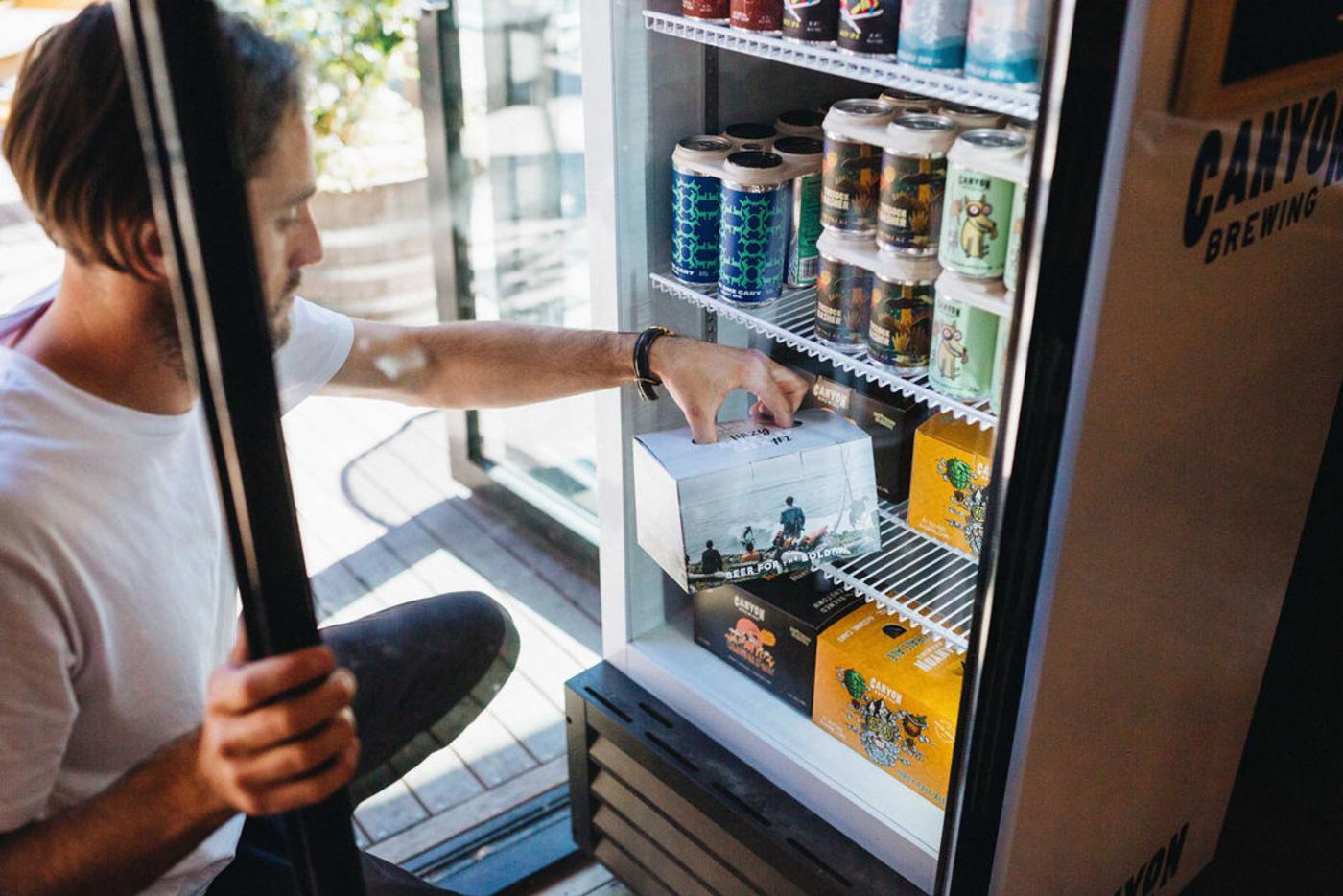 Sustainable packaging at Canyon Brewing 
"We know we still have long way to go on this journey. Sustainability is one of our key values, and it's rewarding for our entire team to see how the small changes we've made so far have made a difference. It inspires us to actively take more steps to measure and reduce our footprint even further in 2023," says James.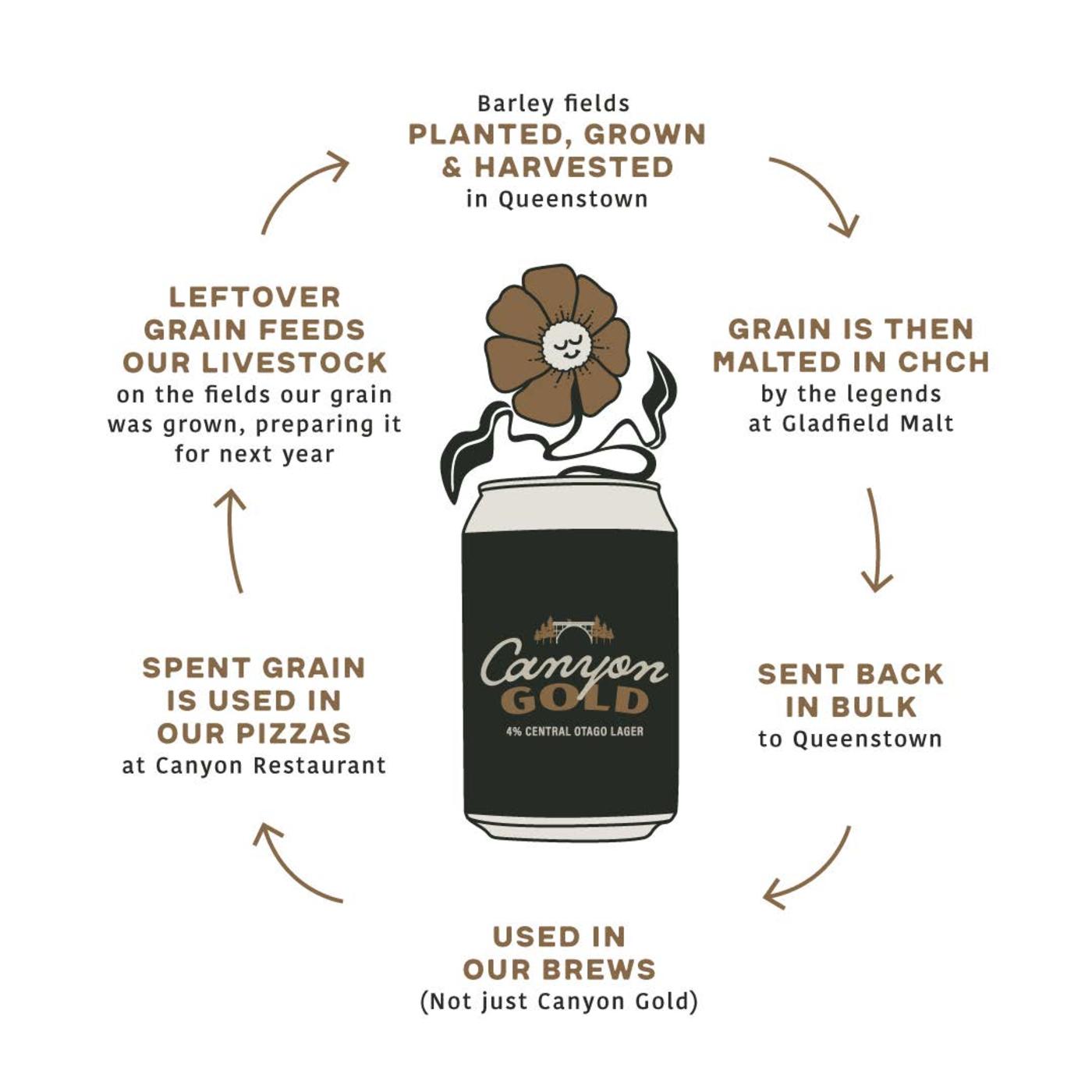 To find out more about Canyon Brewery's work read their sustainability blog here.