The discovery of gold in Central Otago's Arrow River brought people from all over the world to Queenstown from 1862, and fortunately many of the architecture from those early days is still standing. Some of the historic buildings these days cleverly house unique world-class eateries. Here are a few to sample while soaking up the area's history.
Eichardt's Private Hotel
One of the first two Europeans to settle Queenstown, William Gilbert Rees, would not believe what the Lake Wakatipu lakefront where he built his homestead and woolshed in 1859 looks like today. When the gold rush took off, Rees cleverly converted his woolshed into a hotel, the Queens Arms, which these days is the luxurious Eichardt's Private Hotel. If you're not staying here you can still experience the hotel by popping into its bar, which has been serving food and drinks since 1867. Sink back into comfortable sofas in front of the cosy fireplace and let staff spoil you with treats from chef Will Eaglesfield's excellent menu. 
The Bathhouse
Another iconic spot on the Queenstown Bay lakefront is The Bathhouse, housed in a former Victorian bathhouse dating from 1911. With only eight tables, this is a special place indeed to enjoy a meal, either cafe-style during the day, or more formal at night with uninterrupted views of Lake Wakatipu and its surrounding mountains unfolded before you.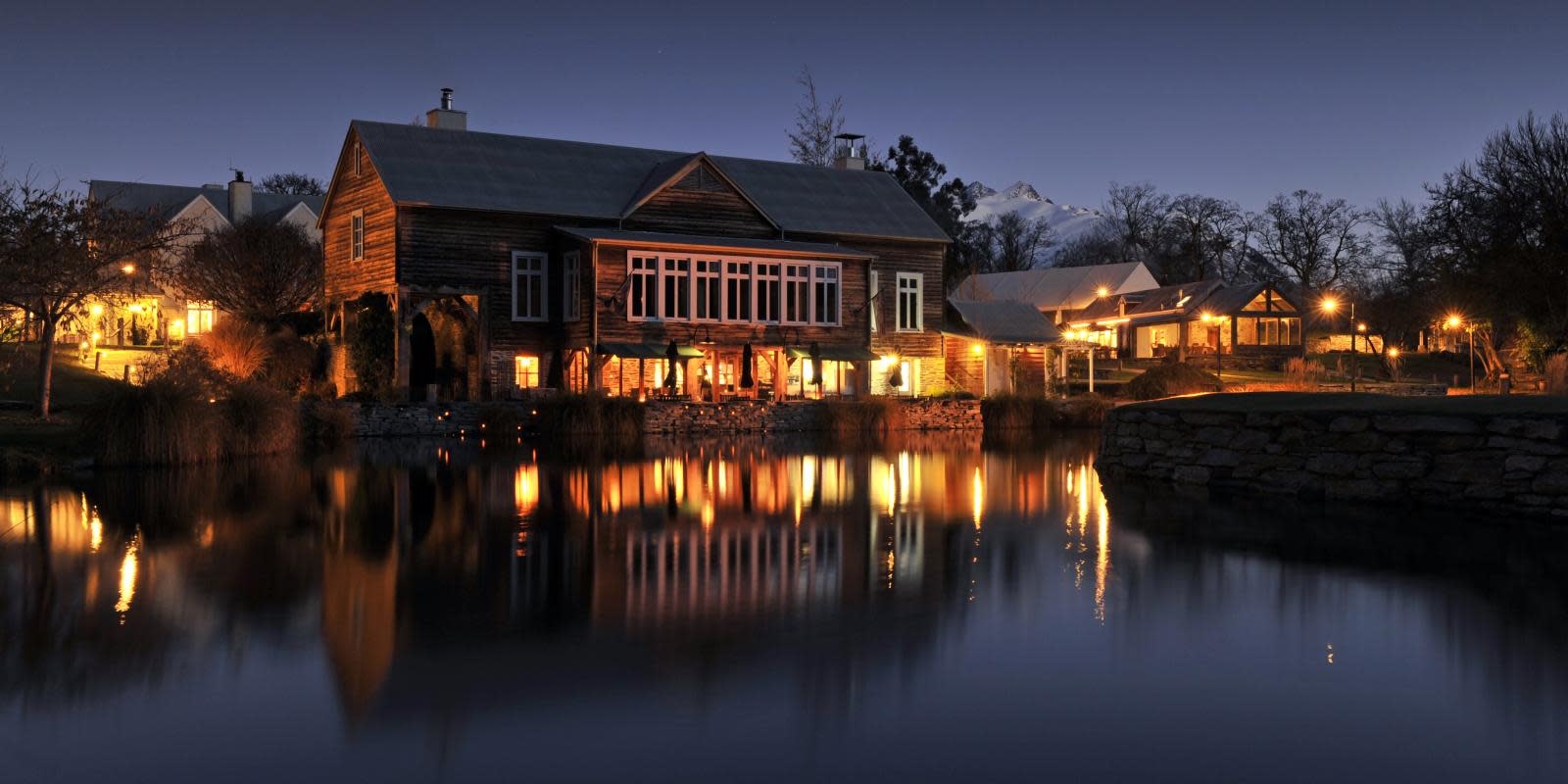 The Millhouse
The original mill in Peter and John Butel's 1860's wheat farm has been beautifully restored and sits proudly at the heart of five-star Millbrook Resort. The building, which was once responsible for Arrowtown's water and power supply, plus a saw milling business and a flour mill now houses an intimate award-winning restaurant worth experiencing.
Dudley's Cottage
Over in pretty Arrowtown you'll find Dudley's Cottage, actually two stone cottages, built after the gold rush, one about 1880, the other around 1897. The original belonged to Irishman William Butler, a farmer, shopkeeper, carrier and owner of the Ballarat Hotel (now the Arrowtown Bakery). Renovated in 2009, the cottages these days are home to a design and gift store, beautiful gardens, and a charming cafe serving whitebait fritters, Chinese dumplings and fresh baking. Really step back in time by having a go at gold-panning with an expert guide. 
The Blue Door
Arrowtown is also home to one of the cosiest bars in the country. You'll find The Blue Door tucked down an alleyway, and once you step inside its welcoming embrace, it's all about dim lighting, a big crackling fireplace, comfortable, intimate seating, and a great bar selection. The low ceiling and small space of the historic building all adds to the ambience. 
Soak up Queenstown's rich gold mining history and discover our region's true taste in these inspiring restaurants.