Regenerative tourism in Queenstown isn't just about reaching carbon zero. While iFLY Indoor Skydiving Queenstown is working to reduce its carbon emissions, Owner and Managing Director, Matt Wong, believes in taking it a step further.
Matt explains, "Regenerative tourism is about giving back more to our people and places than we take. As well as supporting The Lightfoot Initiative and local conservation projects to offset our carbon footprint, we have turned our focus to our staff, guests and wider Whakatipu community."
Becoming an employer of choice
iFLY has earned the title of 'Employer of Choice' at the New Zealand Tourism Awards for two consecutive years by fostering Manaakitaka, a Māori concept of hospitality and care, within its team.
Guided by Maslow's Hierarchy of Needs, Matt ensures his team's basic physiological, safety and social needs are met before nurturing individual growth. This was key during COVID-19 when staff needed reassurance their jobs were safe so they could move forward with meeting higher needs.
iFLY offers staff free access to financial advice and supports career progression openly, including pathways for staff who may choose to leave in the future.
Matt acknowledges it isn't always possible to keep offering pay raises and incentives on top of competitive pay, so thinking outside of the box about ways to keep employees engaged is crucial.
"We strive to empower our employees by facilitating additional training to drive passion and learning. We've adopted Clifton Strengths which has helped ensure everyone knows their strengths and can reach their potential. We encourage staff to openly share their long-term goals and support them through their career progression."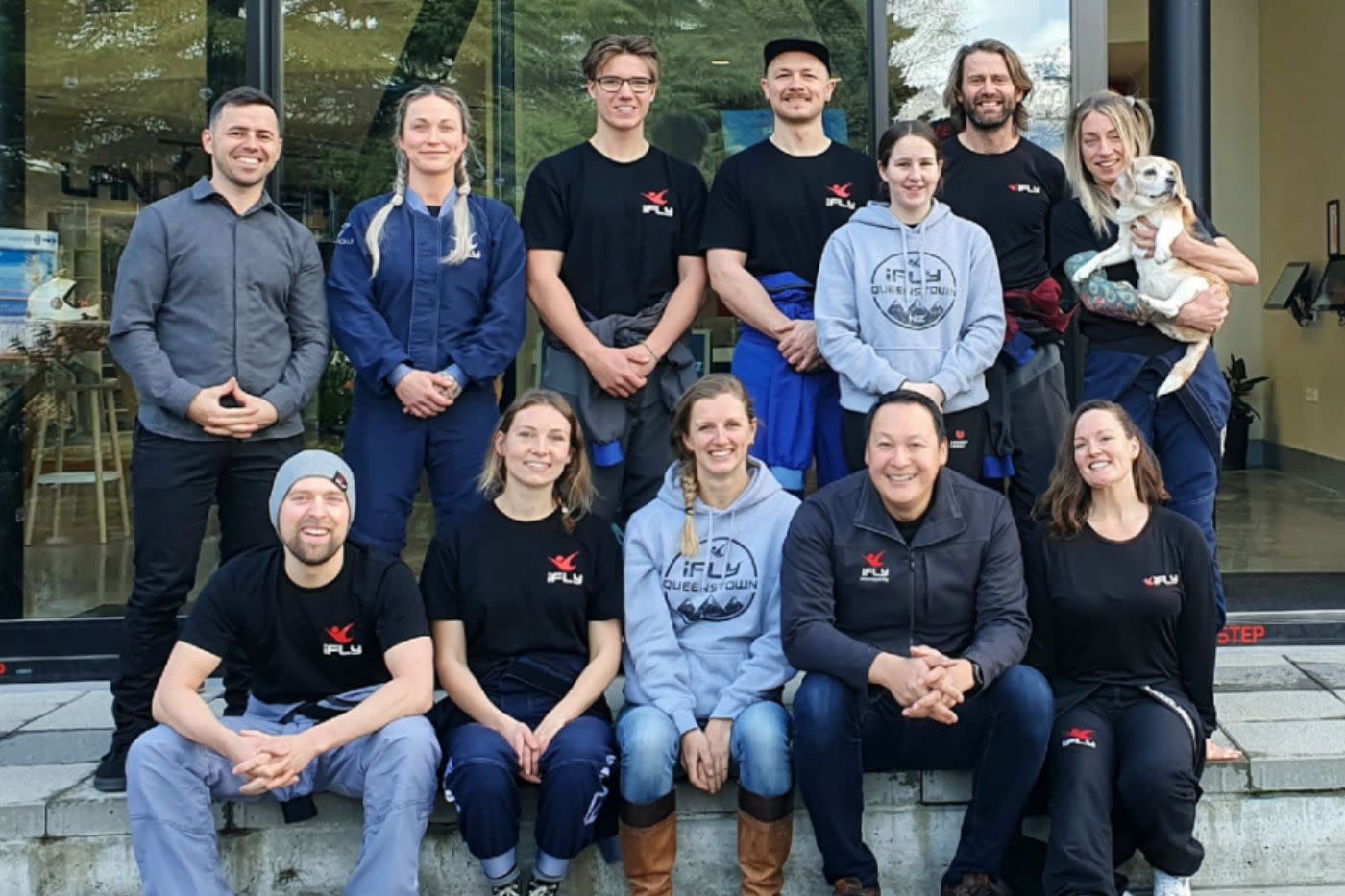 Matt (bottom row, second from the right) and his team at iFly Queenstown
Inclusivity really benefits all
Matt and his team strive to make flying inclusive for everyone – people of all ages, all abilities, and all fitness levels.
With one in four New Zealanders experiencing a physical, sensory, learning, mental health, or other disability, "It makes business sense not to exclude 25% of the population from experiencing your product", says Matt.
iFLY has undergone extensive trials and training, collaborating with organisations like the Making Trax Foundation, Blind Sport NZ, and GetAboutAble, to ensure their staff can confidently engage with individuals of diverse needs.
Matt adds, "Inclusive tourism should be a responsibility and priority for businesses, and they shouldn't be scared to embrace it. They should work collaboratively, talk to people with lived experience to understand what they need and stop putting it off."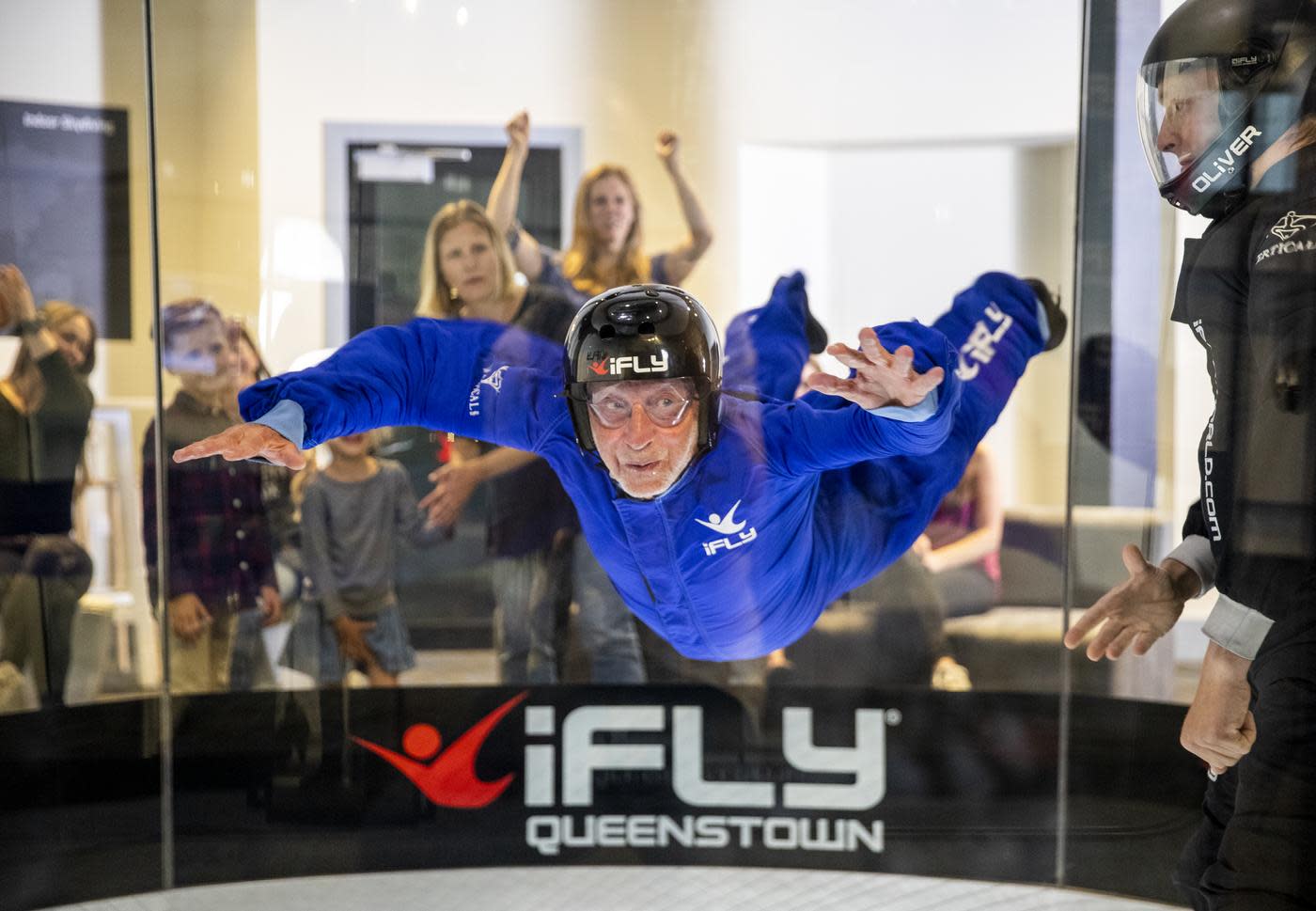 iFly Indoor Skydiving Queenstown
Creating community connections
In 2021, iFLY took the opportunity to extend their Manaakitaka to the Queenstown community and support the Whakatipu Youth Trust (WYT), local primary school educators, and parents to address the alarming increase in mental health and social issues among primary-aged children.
Collaborating with WYT, Queenstown Lakes District Council, District Health Board, local schools, community funders, and youth empowerment and wellness coaches, iFLY developed a course for at-risk young people.
Since the iFLY Whakamana Youth Empowerment Programme launched, over 400 local kids have attended the course. Led by professionally trained youth and mental health facilitators, the programme helps address the increased anxiety, lack of confidence, and associated behaviours affecting the school community.
Whakatipu Youth Trust's Jacqui Moir says that feedback from the programme has been outstanding, "The outcomes for these kids are nothing short of spectacular and we're totally invested in continuing to support them to thrive. For me, this collaboration has taken the concept of 'it takes a village to raise a child' and made it real. It's a fantastic example of the positive impact we can make as a community."
The iFLY Whakamana Youth Empowerment Programme was recognised by Tourism Industry Aotearoa, as a finalist for the 2022 Tourism Industry New Zealand Trust Community Engagement Award.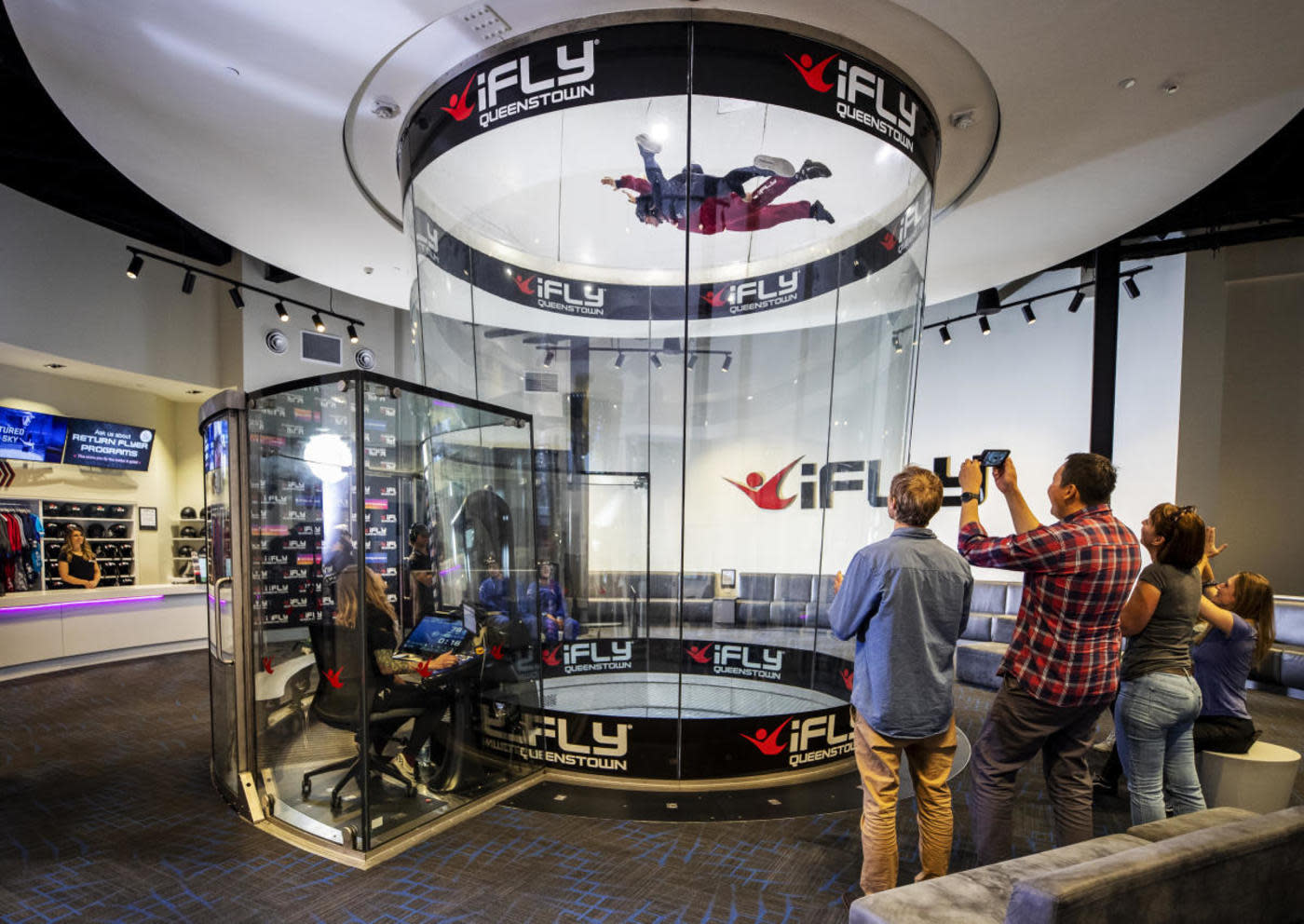 iFly Indoor Skydiving, Queenstown
iFLY Indoor Skydiving Queenstown has fit a lot into its first five years of business and is soaring to new heights in its commitment to regenerative tourism.
It's only upwards from here.
Learn more about iFLY's journey here, or watch the video summary of the iFly Whakamana Youth Empowerment Programme.