Nigel Kerr, Coronet Peak Ski area manager, said the maintenance team led by Mark Sommerville had come upon the idea to put the trees to use.
"Wilding pines are non-natives and pests on the land. As part of our Kaitiaki [guardianship] responsibility we have a revegetation program for their removal, and the planting of thousands of native alpine grasses," he explained.
"But the pines also happen to be great Christmas trees, so there was potential to do something more than just eradicate. But for us it's not about making a dime."
 He said they approached Happiness House to ask if they would like donations from the tree sales, and they were delighted.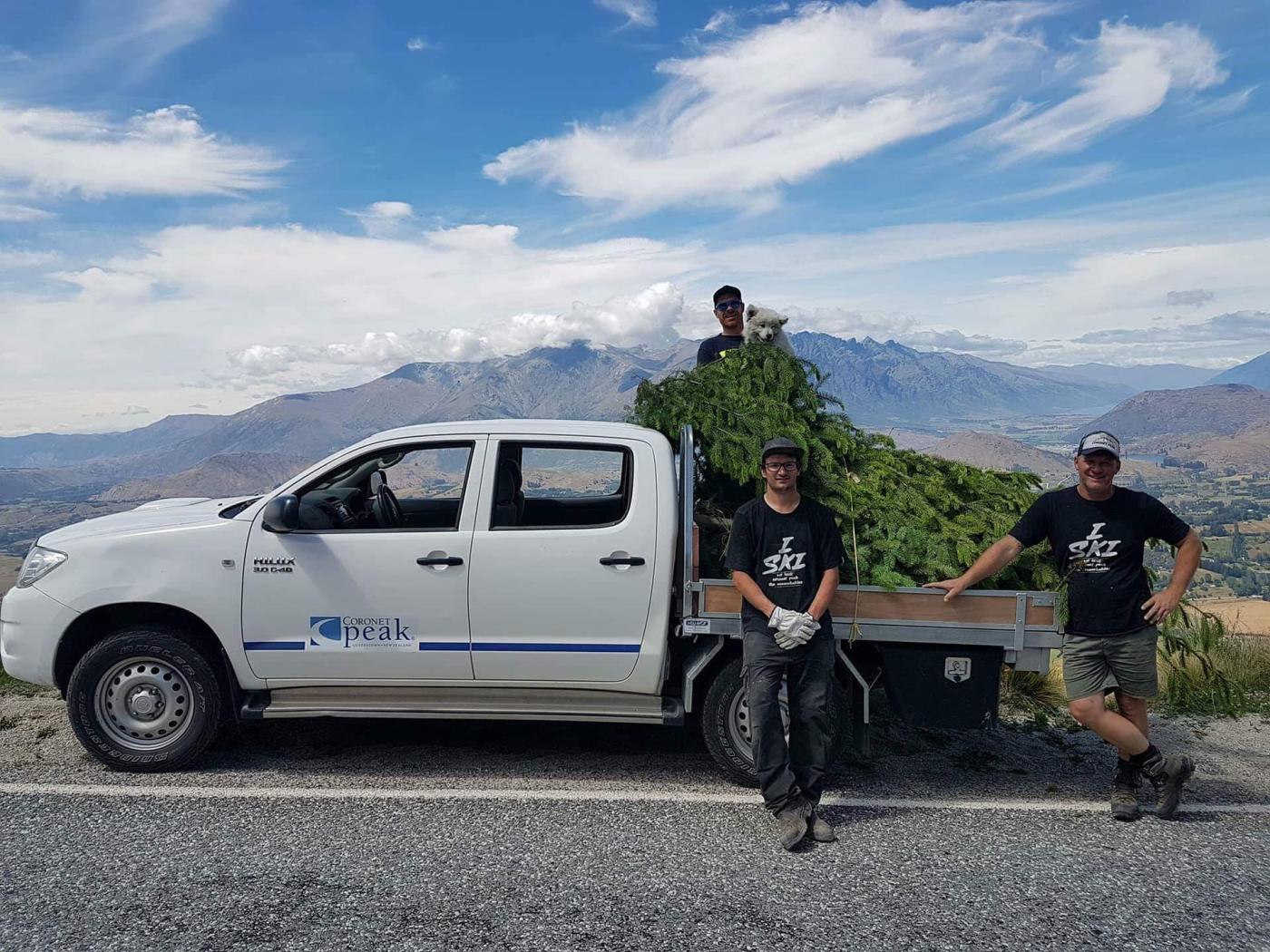 Happiness House manager Karen Stuart said they were grateful for the assistance.
 "We provide the community with social services to support healthy and empowered lives and that can range from helping with Christmas gifts and hampers during this time to offering our popular Friday produce day that runs year round to help with high living costs.
 Happiness House is a central safe and welcoming location on Park Street with an outdoor area and op shop. 
 "We rely on funding from local businesses such as Coronet Peak, so we're delighted with this initiative," said Karen.
 The initiative has been running annually since 2017, and in the first 24 hours that the page was live 76 trees were sold.
 "People are keen to support the initiative," said Nigel.