Remarkables Market: Saturdays from 9am-2pm
Expect to find a fantastic selection of local artisans selling crafts and gifts with a tasty selection of local produce and food available. Relax and enjoy the mellow vibes and outstanding 360° mountain views over a coffee and brunch. Located at The Remarkables Park Red Barn, the Market is open from 9:00am – 2:00pm every Saturday from October 2021 until mid-April 2022. Find out more here.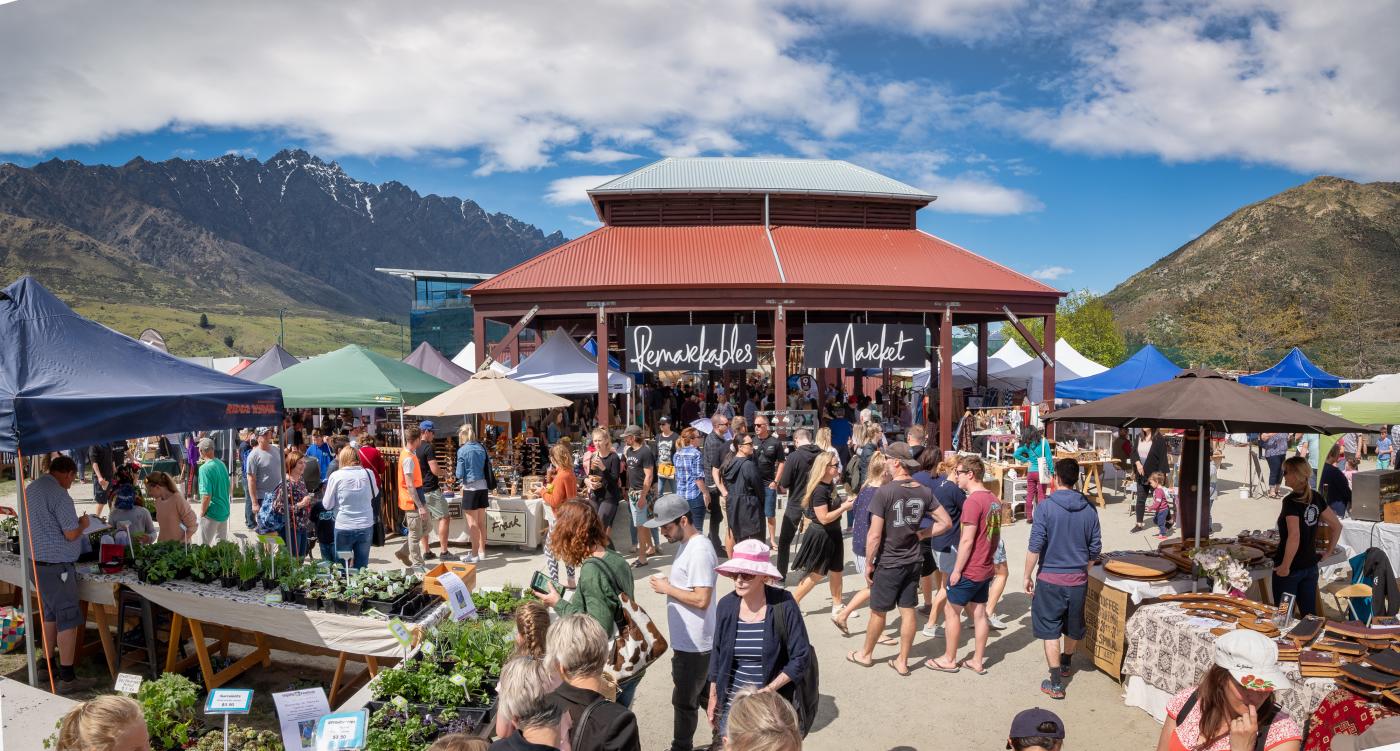 The Remarkables Market
Arrowtown Market: Sundays from 10am-2pm
The Arrowtown Farmers' Market is a seasonal, Sunday market held on the Library Green in Arrowtown. Offering an excellent range of high quality products that are produced locally and sold by the producers themselves, the Arrowtown Market kicks off in spring 2021 from 10:00am-2:00pm every Sunday and runs through until Easter weekend 2022. Find out more here.
Macpac Motatapu: 5 March 2022
The iconic Motatapu returns on 5 March 2022 with four iconic races: the 47km Mountain Bike Race, 15km Miners Trail, 42km Off-Road Marathon and 52.5km Ultra Run. Held on one epic day, it is your one chance a year to experience the breathtaking high country terrain and traverse the Motatapu, Soho and Glencoe Stations between Wānaka and Queenstown. Don't miss out on this legendary race! Find out more here.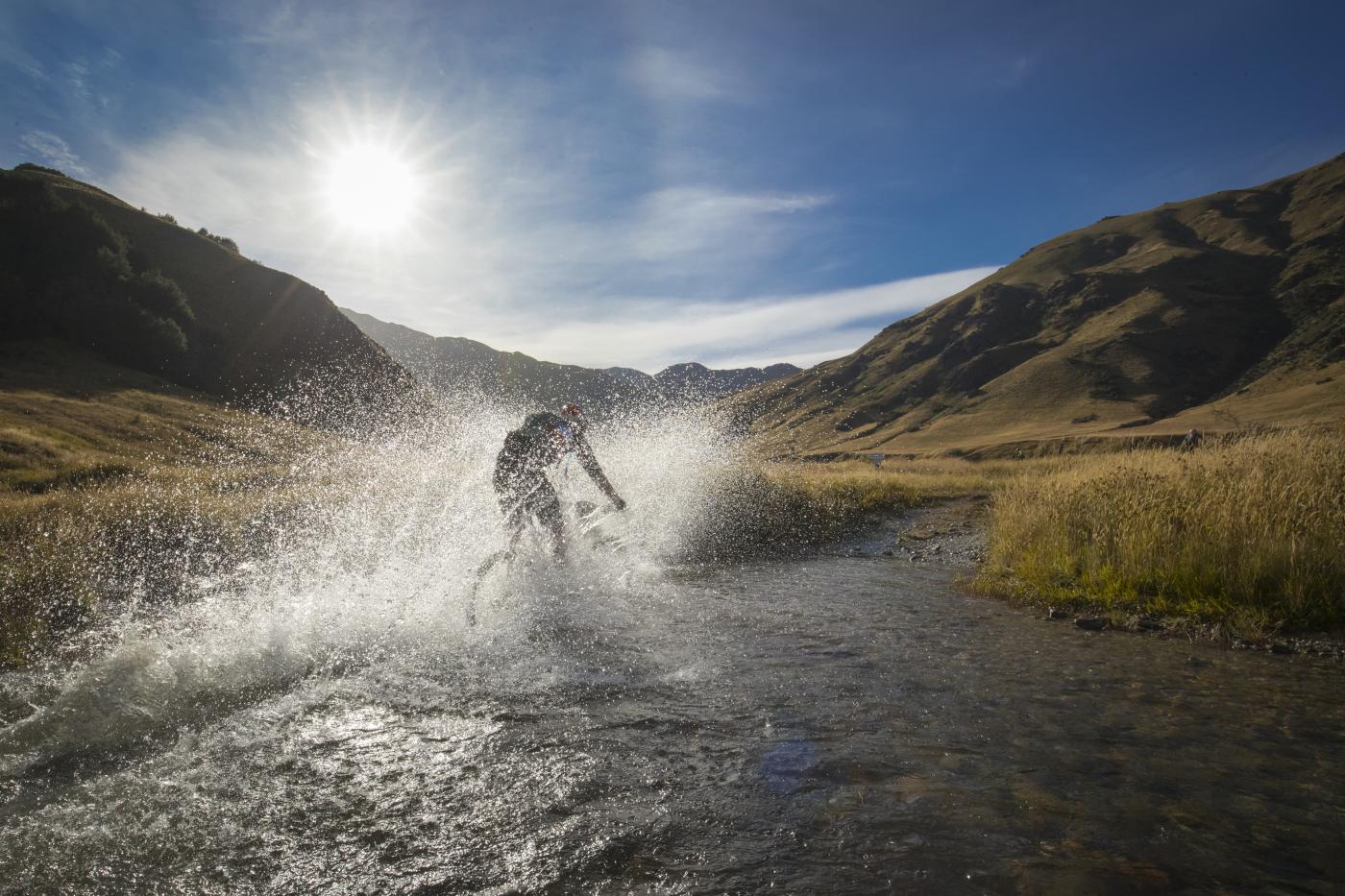 Macpac Motatapu
Gibbston Valley Summer Concert: 26 March 2022
Sadly due to the uncertainty around securing international artists, the Gibbston Valley concert has been cancelled for 2022. We look forward to welcoming this event back next year.
The Gibbston Valley Queenstown Summer Concert is set with the stunning backdrop of Gibbston, usually performed to sellout crowds, the vibe is something to behold. Line up and more information yet to be released but watch this space!
New Zealand Golf Open: 31 March – 3 April 2022
An iconic event on the New Zealand sporting calendar, the 102nd edition of the New Zealand Golf Open has been shifted from February to late March. The tier one event on the PGA Tours of Australasia has a unique Pro-Am format that brings together a prestigious blend of professional and amateur golfers.
Arrowtown Autumn Festival: 21 – 25 April 2022
The Akarua Arrowtown Autumn Festival provides a superb reason to get out and enjoy Arrowtown's beautiful autumn colours, sample local cuisine, partake in a workshop or even do some native tree planting. Each day of the festival brings a host of great events and workshops to this stunning historic gold mining town with something for the whole family.
Events such as the Roaring 20's Prohibition Party, the Autumn Long Lunch, the ASB Market Day, and the Pie Pint and Pinot, are staple events of the yearly festival and are not to be missed. 
Find out more about the fantastic programme of events for this year's Autumn Festival here.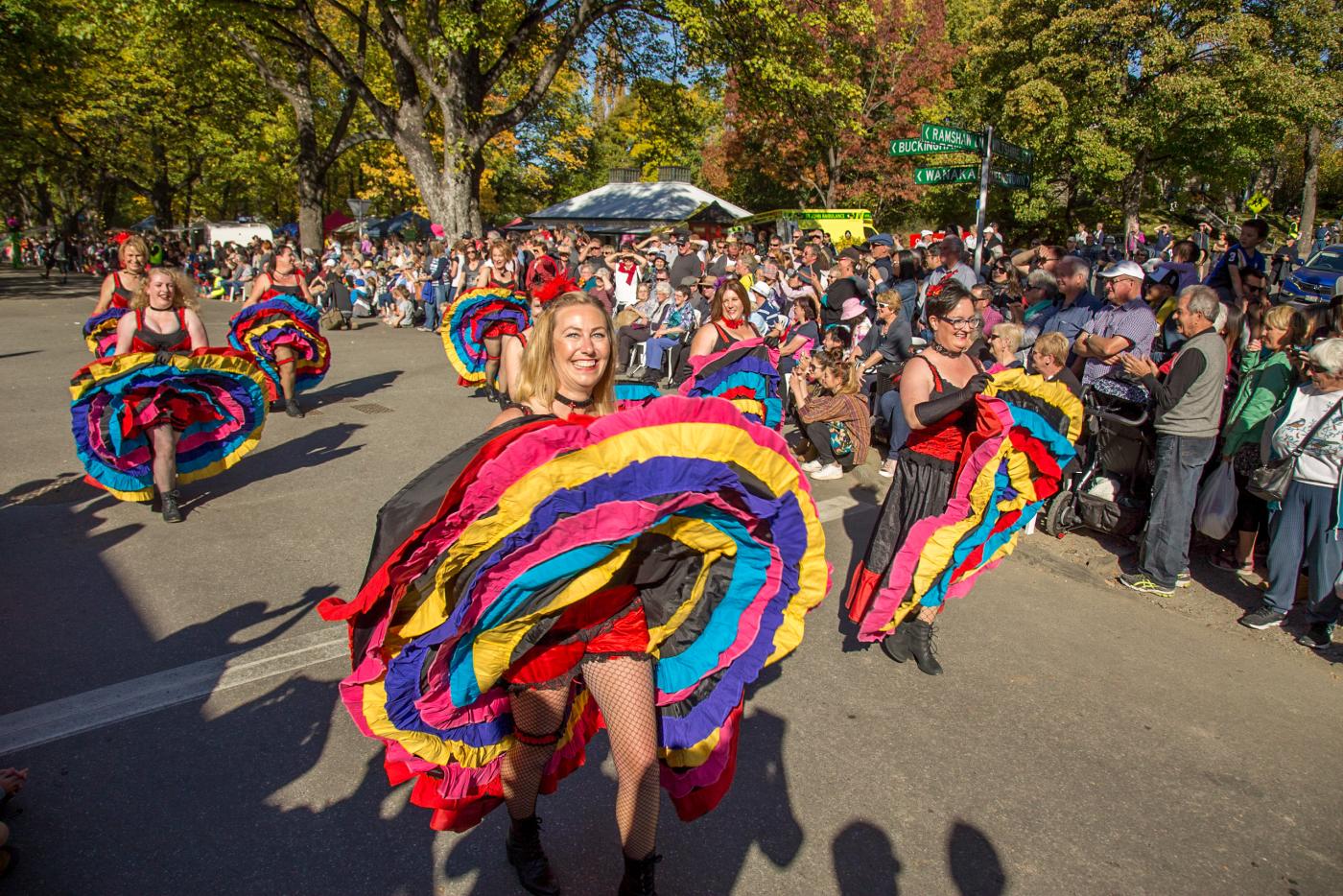 Arrowtown Autumn Festival street parade
Routeburn Classic: April 2022 
The Routeburn Classic is an exclusive adventure run limited to 350 lucky athletes taking place on 24th April - an unique opportunity not to be missed for keen runners! The 32-kilometre-long track traverses two national parks and climbs to 1127 meters above sea level, with some of the most incredible scenery in the South Island.
The event starts at The Divide (near Te Anau) and finishes at the Routeburn Shelter (near Glenorchy).
2022 dates and more information yet to be released.
Lake Harris, Routeburn Track
LUMA Southern Light Project: Queens Birthday Weekend 2022
Immerse yourself in illuminated art in and around the Queenstown Gardens on Queen's Birthday Weekend. The LUMA Southern Light Project transforms the gardens and lakefront into a dazzling display of glowing art, so layer up, grab a picnic blanket and meander over to the Queenstown Gardens, you won't regret it.
The event is just $5 entry for the whole weekend (kids are free!) and showcases a curated collection of stunning light installations and sculptures. There will also be pop up events held in the town centre and an art walk along Marine Parade. It's an event not to be missed.
More information can be found here.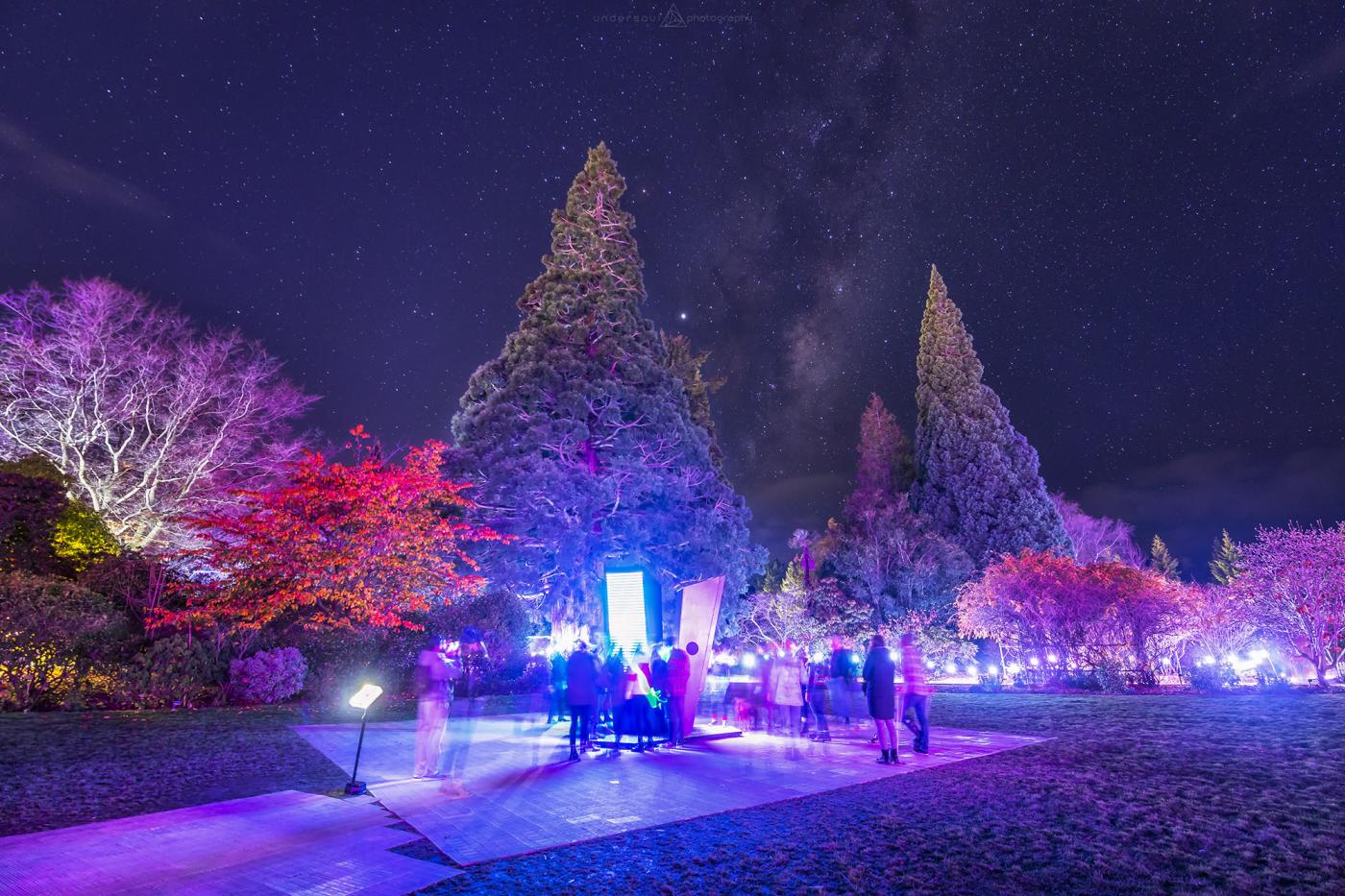 LUMA Southern Light Show