Summer weddings in Queenstown
December - February
Summer is one of the most popular times for a Queenstown wedding, and for good reason. Early sunrises and hot summer days flow into long sunlit evenings giving you plenty of time to enjoy the sunshine and fit all your festivities in before the sun drops, often well after 9pm.
With temperatures averaging between 20°C and 30°C, summer in Queenstown is known to be one of the more settled seasons when it comes to weather. No promises, but the chances you'll get a warm, sunny wedding day are best this time of year.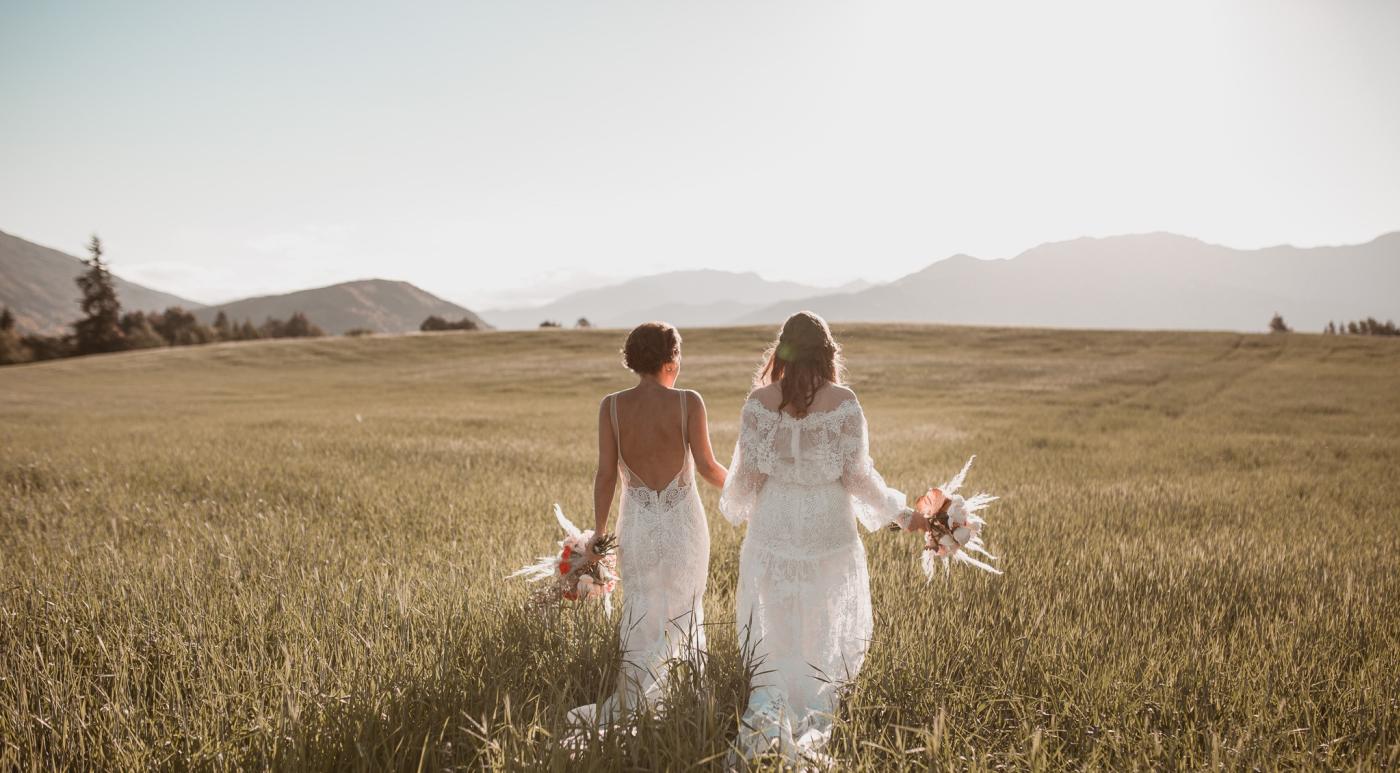 Summer Wedding
Autumn weddings in Queenstown
March - May
Autumn is arguably the most dramatic-looking season in Queenstown – a blaze of golden and red hues dominate the hills around the region, making for stunning wedding photo backdrops.
Autumn days in Queenstown are warm and nights are cool with temperatures fluctuating between 5°C and 25°C. And, if you're lucky, you might see a sprinkling of snow on the mountains. 
Plus, whether you're looking for adventure, relaxation or luxury post-ceremony, autumn in Queenstown is an ideal time to explore the region's world-renowned adventure experiences, sample superb local cuisine or visit the many shops, galleries, bars, cafes and restaurants.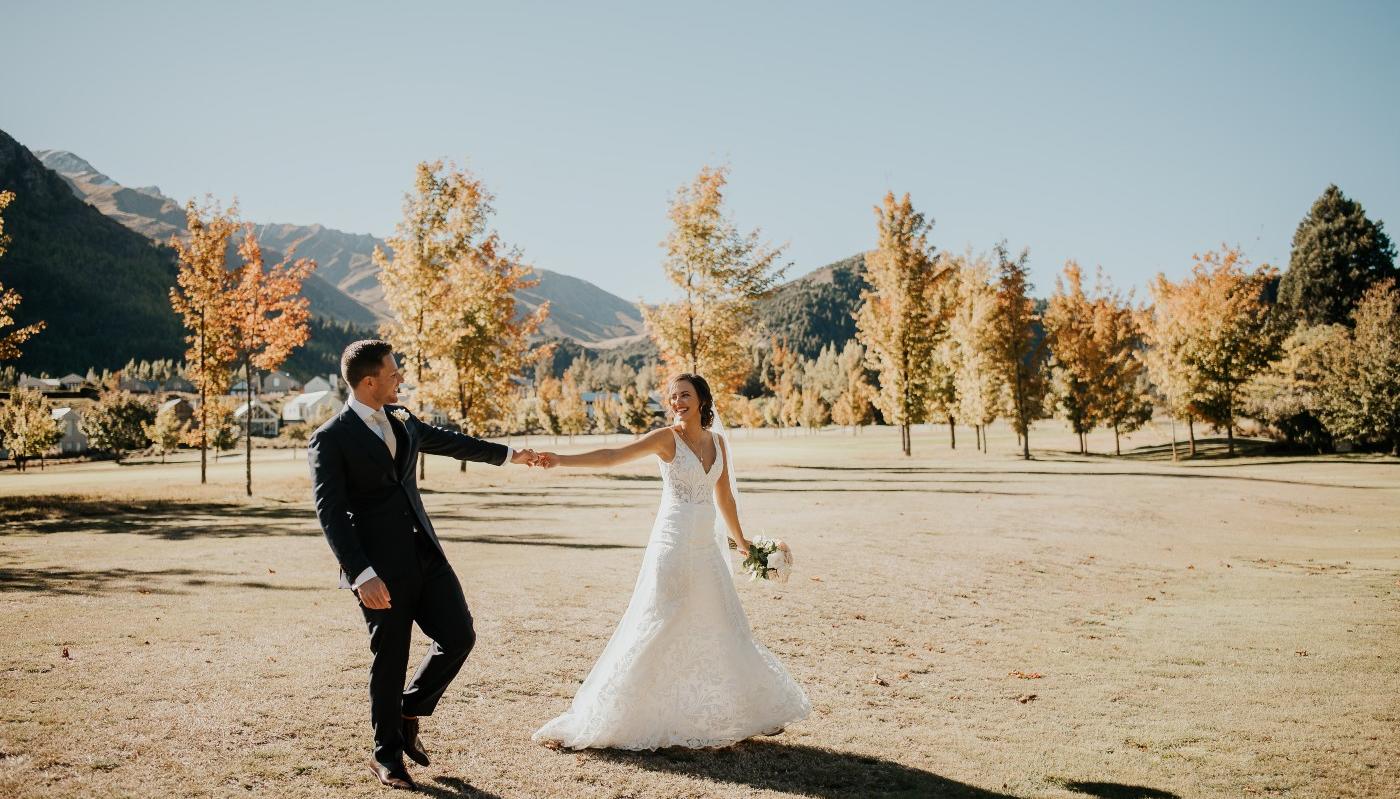 Autumn Wedding, Millbrook Resort
Winter weddings in Queenstown
June - August
Nestled in the heart of the Southern Alps, surrounded by stunning snow-capped mountains and fresh mountain air, winter in Queenstown is the perfect backdrop for your special day.
Each year from early June onwards, the region transforms into a winter wonderland. The days are short and crisp but provide incredible blue skies and fresh mornings. Early sunsets create romantic winter lighting – a wedding photographer's dream! 
Plus, with four ski areas all within a handy 20 to 90 minute drive, you can jump on the slopes and experience some of New Zealand's finest ski and snowboard terrain after tying the knot.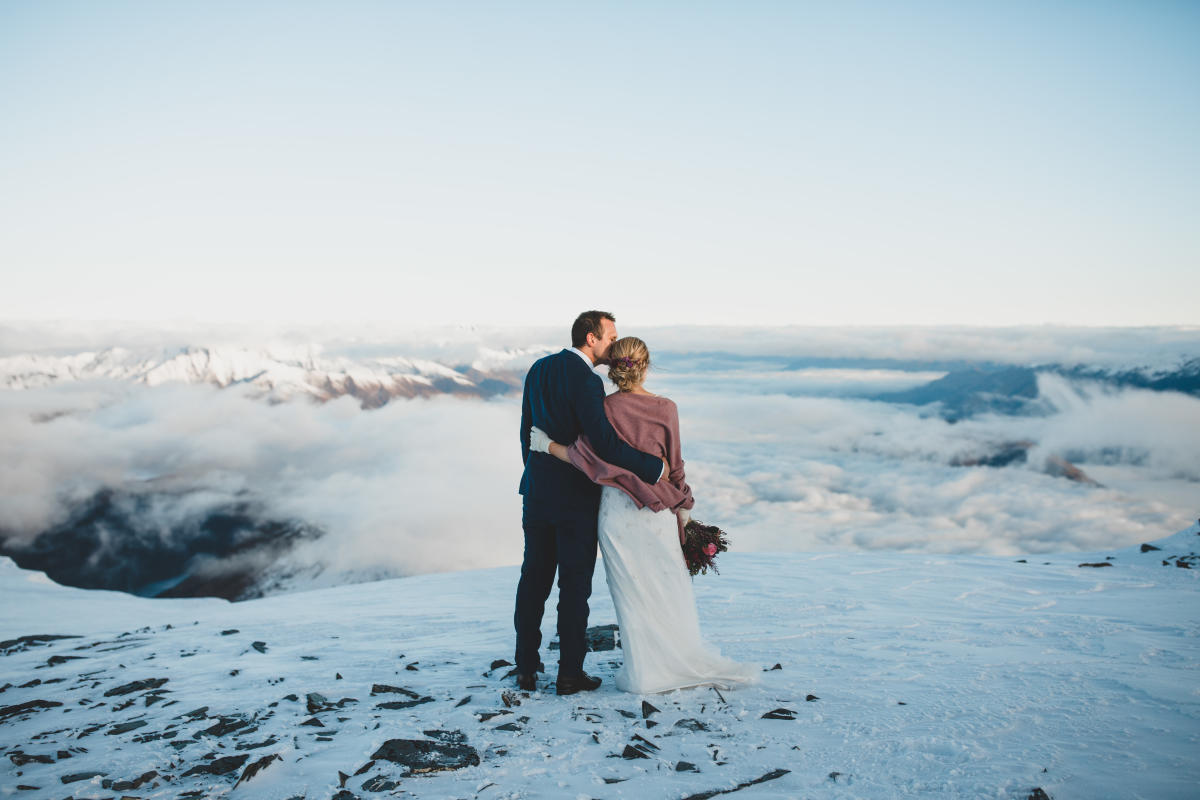 Winter Wedding
Spring weddings in Queenstown
September - November
When Spring in Queenstown kicks off in September, the surrounding mountain tops are capped in snow, ski lifts are still spinning and temperatures are varying between 8°C and 22°C.
A spring wedding in Queenstown can offer the best of both worlds weather-wise. Your guests could comfortably wear sundresses and light shirts for your ceremony and then make their way inside for mulled wine by the fire for the reception. 
In October, Queenstown bursts into colour with oriental cherry trees blossoming around the region. One of the best places to view the display and take your wedding photos with a blooming backdrop is the Queenstown Gardens.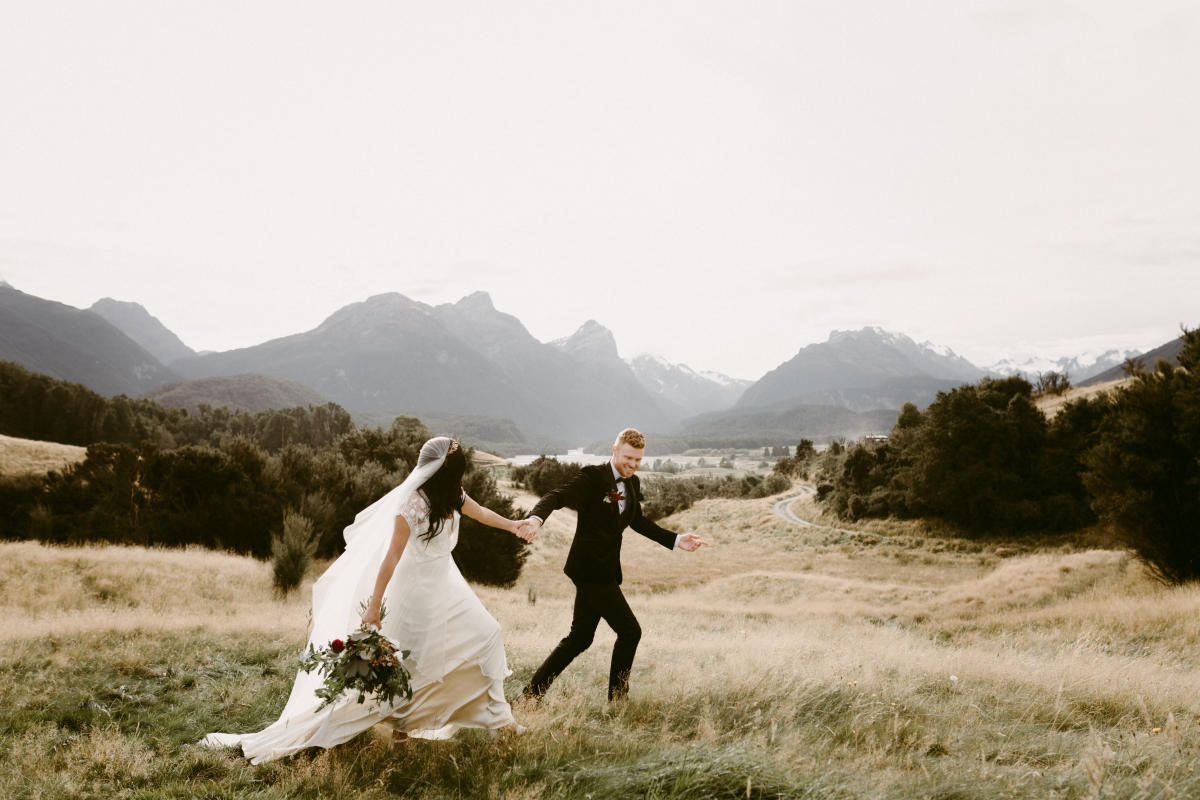 Spring Wedding
Plan your Queenstown wedding
Our Guide to Getting Married in Queenstown contains helpful information to get you started on planning your wedding in Queenstown.